When compiling your gear, one item many people want in their collections is bulletproof helmets. Helmets protect one of the most essential parts of your body and if you are ever involved in combat, having a bulletproof helmet is imperative. Bulletproof helmets protect you from gunfire as well as the impact of other weapons. In this article, we will cover what to look for when it comes to bulletproof helmets as well as the best ones on the market. 
What exactly is a Bulletproof Helmet? 
A bulletproof helmet is an excellent addition to your gear because it protects a vital part of the body during any kind of combat. It is crucial to note that these helmets have been field and lab tested but can never be fully and completely bulletproof. These helmets are tested against various bullets and weapons, but different factors can make them not completely bulletproof. 
Bulletproof Helmets are more accurately labeled as bullet-resistant because there is always the slim chance that constant and close in proximity gunfire or some other weapon could penetrate these types of helmets. All this to say is bulletproof helmets are fantastic to add to your gear but don't expect to find one that is entirely and bulletproof.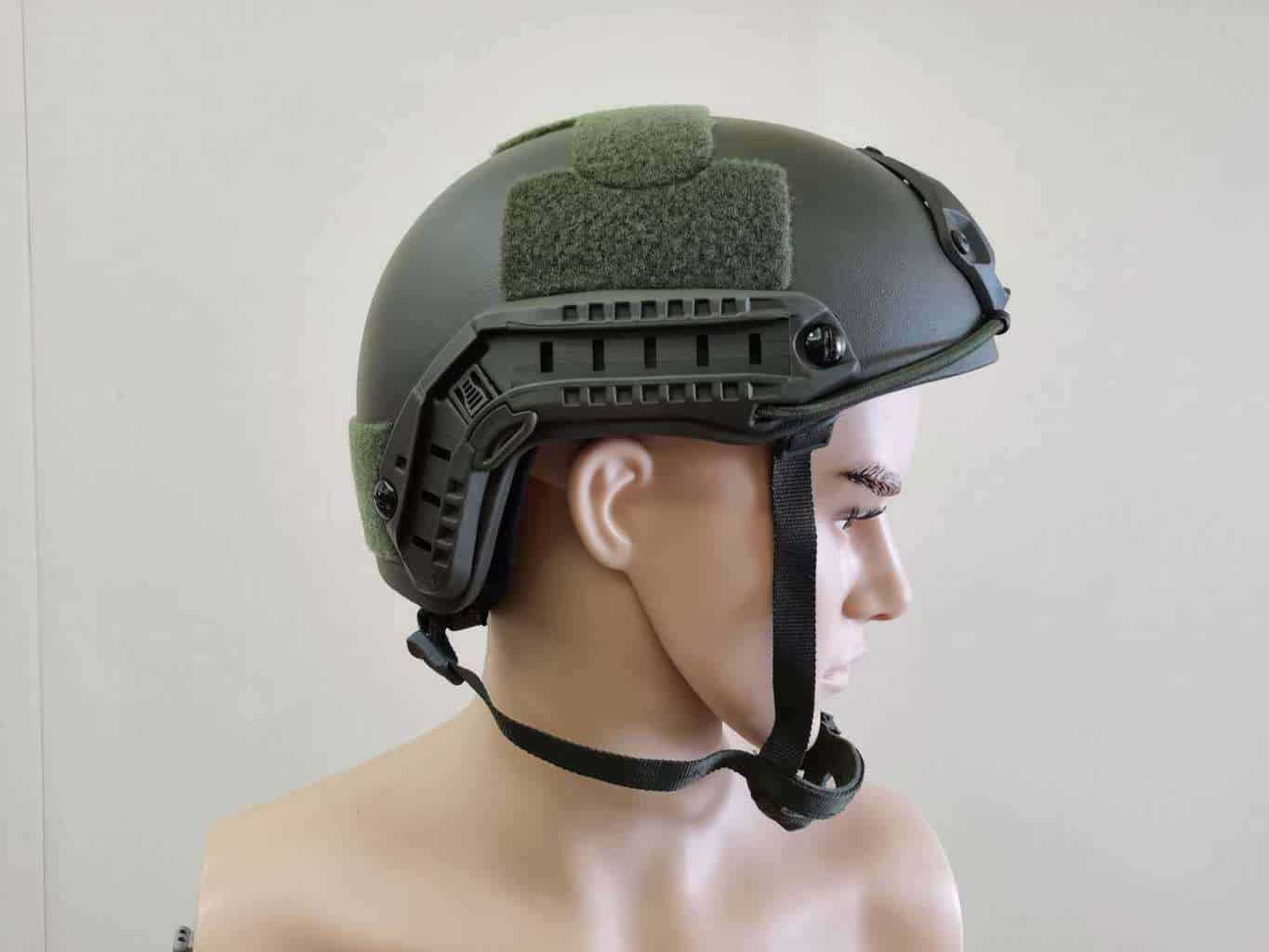 What Should I Look for in a Bulletproof Helmet? 
There are various bulletproof helmets on the market today, and many of them are created for specific situations and events. Knowing what kind of bulletproof helmet is right for you is incredibly important. There are a few factors to consider when searching for a bulletproof helmet, and we will mention them below. 
Weight
You can get a bulletproof helmet that is exceptionally lightweight or heavier than most. The issue with weight is the heavier the helmet typically means that that it offers more protection. The downside of heavier helmets is that they are burdensome the longer you wear them. You will need to weigh your options and what will work best for you. 
Use
There are plenty of bulletproof helmets on the market, so you will need to figure out what exactly your needs are. You need to ask yourself how often you will be needing or wearing your helmet. If you are using the helmet every so often, then you can get away with a heavier helmet. If you need a bulletproof helmet to wear all day, you will need to find a lighter helmet that still offers you protection every day. 
Comfort 
No matter if you need to wear your bulletproof helmet a couple of hours a day or all day long, you need one that is comfortable to wear. Taking the time to try on different helmets and see which ones are the most comfortable to you is an essential step to take. 
What are The Different Types of Bulletproof Helmets? 
Today, bulletproof and ballistic helmets are categorized into levels and types, guiding you on what you will need specifically and helping you feel confident in your decision.
Personal Armor System for Ground Troops (PASGT)
They are created to protect your head from shrapnel and ballistic projectiles. 
Modular Integrated Communications (MICH)
They are created to protect your head from handgun shots.
Enhanced Combat Helmet (ECH)
They are created to protect your head from rifle rounds. 
Above the Ear
They are created for special operations. 
When choosing a bulletproof helmet, it merely comes down to what you need it for and how often you use one.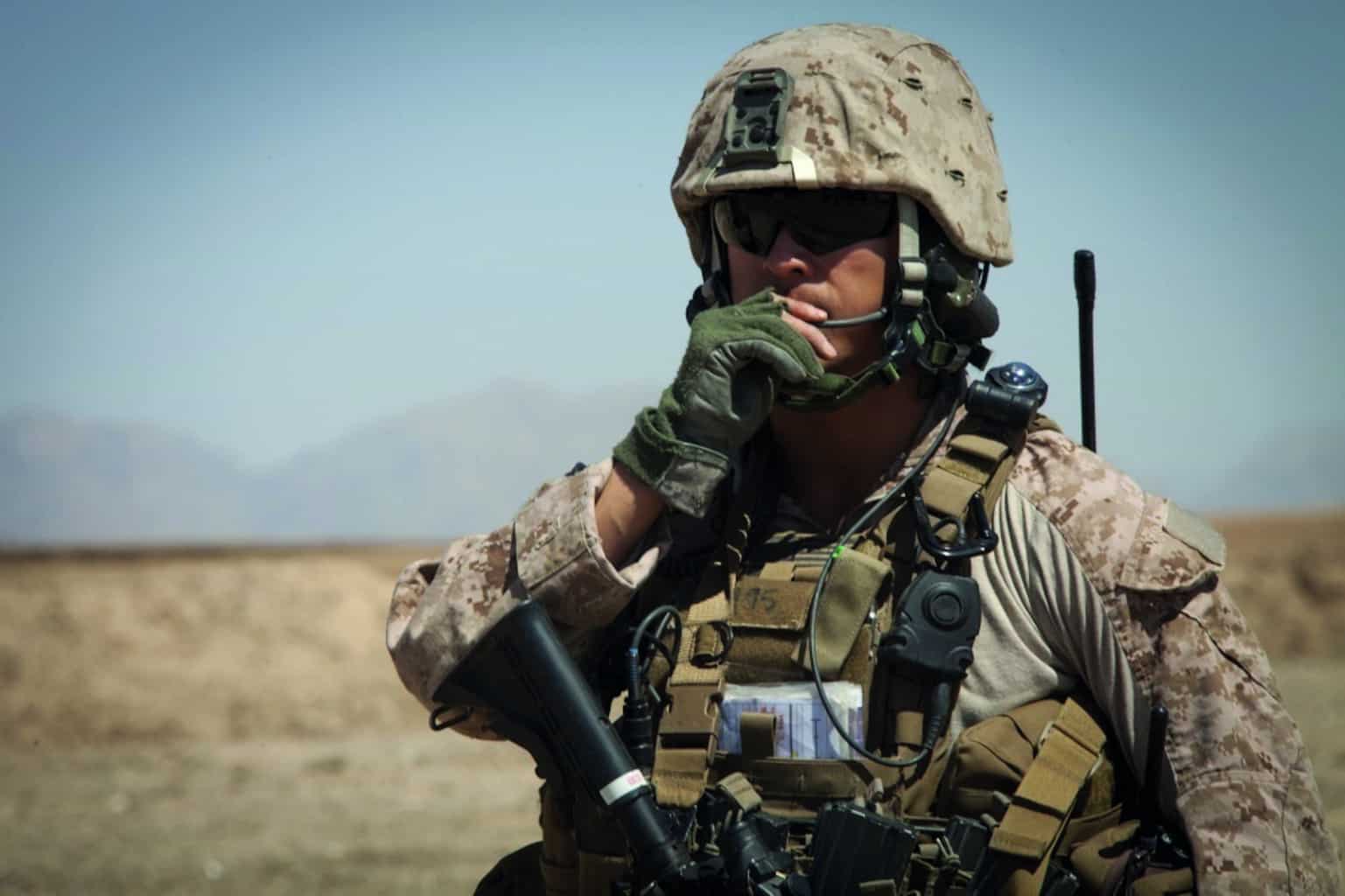 Why Do I Need a Bulletproof Helmet? 
There are many reasons that investing in an excellent bulletproof helmet is a significant step to take. For one, if you are involved in any kind of combat or dangerous situation where gunfire may be involved, your head will be protected. Another reason is that bulletproof helmets provide protection from bullets flying through the air, but they will protect you from impact. That means if there is any situation where objects are being thrown, your head will be protected from impact. Anytime you can protect your head in a dangerous situation is incredibly important. 
Recommended Bulletproof Helmets 
MICH 2000 Bulletproof Helmet 
PROS:
Lightweight
Comfortable to wear
Plenty of Protection 
5-year warranty 
CONS:
Only comes in 3 colors
Expensive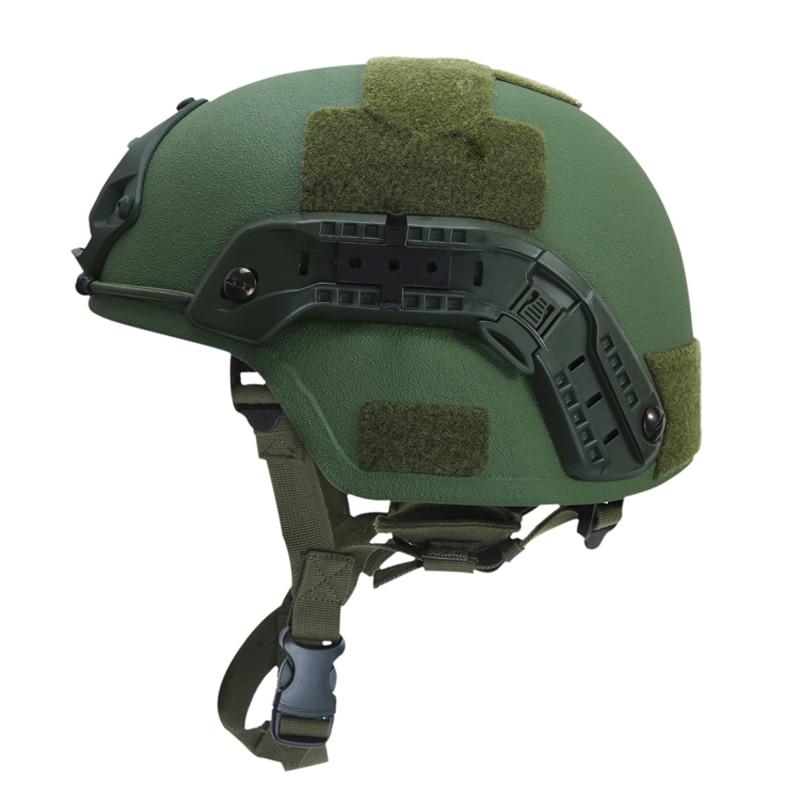 Where to buy it: MICH 2000 Bulletproof Helmet 
Gen 2 Ballistic Helmet ATE HHV
PROS:
Variety of Colors 
Multiple Mounts for Accessories  
Comfortable
CONS:
May take initial adjusting
Magnetic Latch may be different for some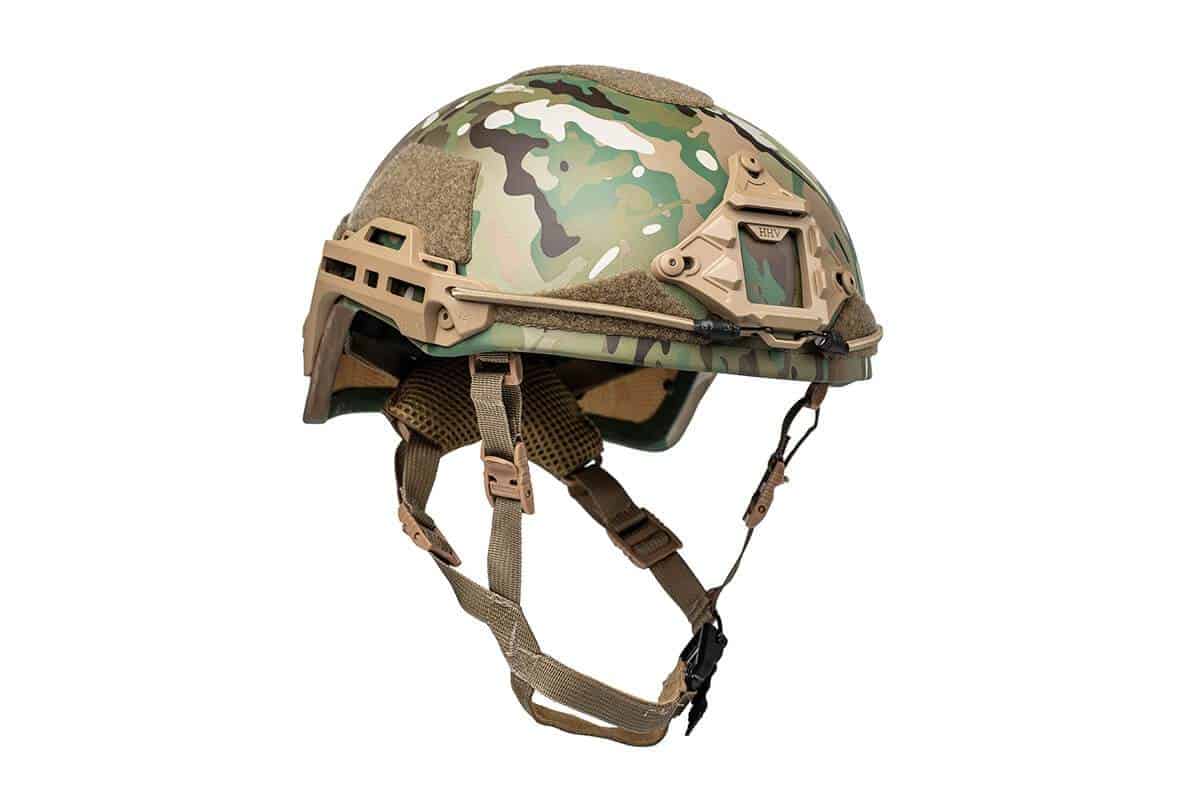 Where to buy it: Gen 2 Ballistic Helmet ATE HHV
ACH Bulletproof Helmet with Rails 
PROS:
Tough and Durable
Memory Foam Padding
Vertical and horizontal rails
CONS:
Only three colors
More Expensive than most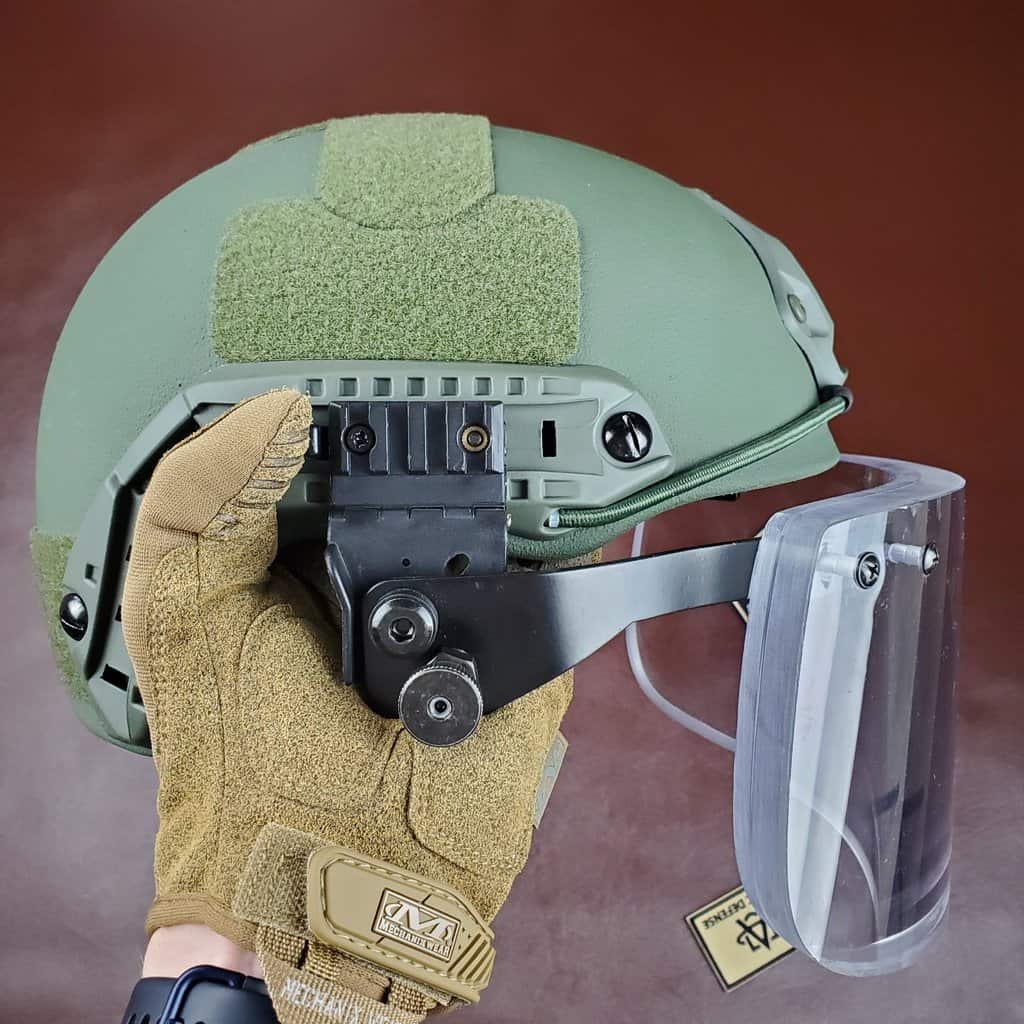 Where to buy it: ACH Bulletproof Helmet with Rails
Crye Precision Airframe
PROS:
Comfortable and Lightweight
Optional add ons
Ballistic tested 
CONS:
Few color options
Incredibly expensive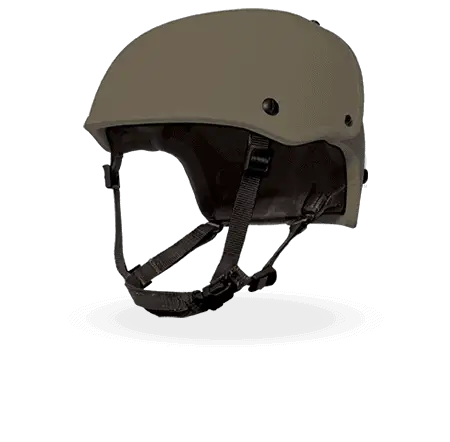 Where to buy it: Crye Precision Airframe
Team Wendy Exfil
PROS:
Budget-Friendly
Comfortable
Plenty of accessory mounting options
CONS: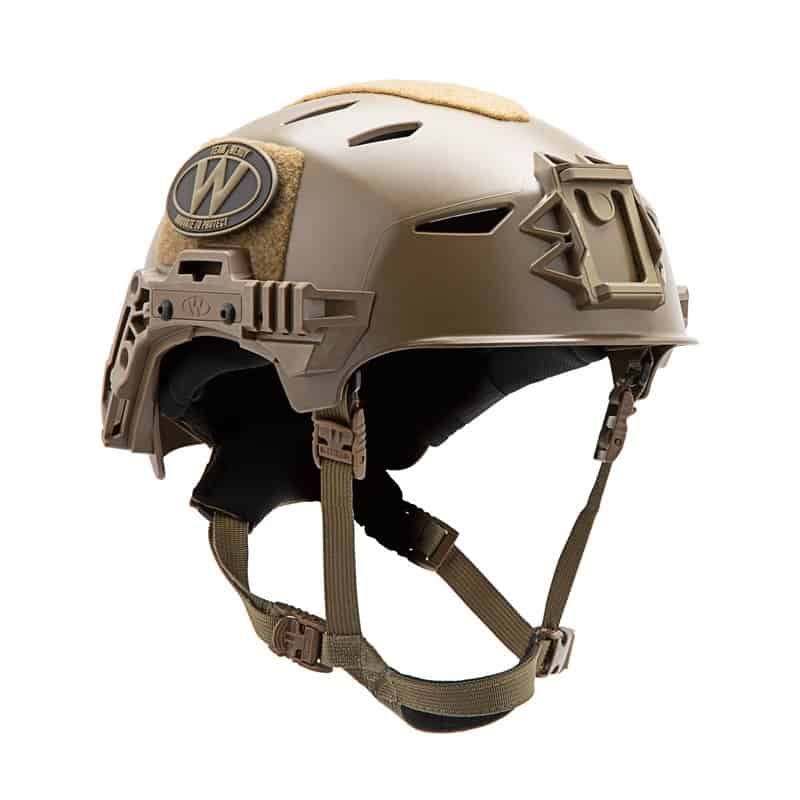 Where to buy it: Team Wendy Exfil
Frequently Asked Questions
Can civillians buy a bulletproof helmet?
More often than not, civilians have access to be able to purchase a bulletproof helmet. If you are a convicted felon, it is illegal for you to buy or own a bulletproof helmet.
Can I replace my bullet proof helmet if I have an issue?
Many bulletproof helmet companies provide you with at least a five-year warranty on your helmet. It is essential to check with the company before you purchase to ensure they have a warranty and what exactly is covered under warranty.
Conclusion
Bulletproof helmets are a great addition to your gear supply and are a valuable asset if you are ever in a dangerous situation. These helmets are tested in a variety of situations to mimic real life and provide you with a great piece of gear that allows you to be more confident. Comfort, weight, and use are important factors to consider before purchasing a bulletproof helmet. No matter what kind of helmet you need, having one will protect you in any type of dangerous situation.
---
OUR RECOMMENDED TACTICAL GEAR LIST:
---