Are you interested in going to the shooting range to test your shooting skills?
There are many of us today who believe that mastering the shooting technique can be beneficial, especially when it comes to protecting and self-defending ourselves.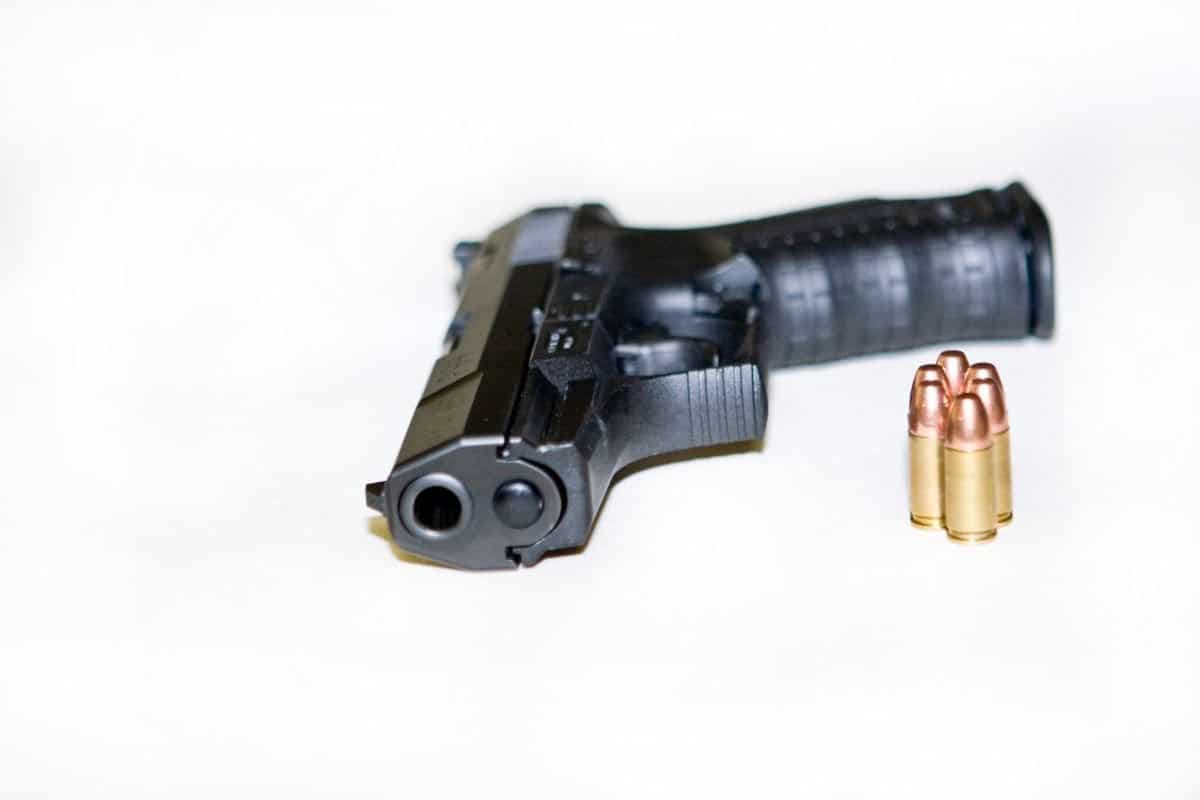 However, a question that often comes up after that thought is which gun is the best one for someone who wants to train in shooting for the first time. 
The answer to this is simple, as the Walther P22 is the ideal gun for practicing shooting. Why is that? Well, first of all, it is a tactical handgun, which means it is completely trustworthy and accurate.
Therefore, it can be beneficial to whoever is looking for a weapon they can use for self-defense, people like policemen who want to use it for protection when on duty, or even those who collect guns. 
Nevertheless, if pistols are something you are not knowledgeable about, hearing the name of the model does not make much of a difference.
Not to worry though, as this review of the Walther 22 can help you determine whether this gun meets your specific requirements or not.
So keep on reading this article to learn more about this pistol, its use, and its features, and decide whether it is the right one for you.
The Walther 22 Pistol's Background
The Walther P22 is a semi-automatic handgun that fires .22LR rimfire ammo. Carl Walther GmbH Sportwaffen is its manufacturer who introduced it to the firearm sector in 2002.
As for its distribution, Smith & Wesson Corp. is the official representative in the United States. 
When it was first introduced in 2002, this polymer item was an instant hit, despite repeated failures and issues with its mechanical components.
Indeed, in spite of many slide-breaking issues, people seemed to like the P22, and there were plenty of aftermarket parts for the pistol, which was meant to be Walther 99's rimfire version and follow its successful course.
The Walther 22 is now amongst the most well-known semi-automatic guns on the market.
It is also particularly popular among novices and casual shooters who enjoy firing guns in a casual, informal context and with the use of DIY shooting targets like beer bottles, soft drink cans, and so on.
Walther 22 In Detail
Walther 22 has an external hammer and that is what makes it differ from its P99 version. Its frame is made of polymer, and the slide is made of zinc alloy, while steel is used for other components such as the barrel and the recoil. 
With a .22LR caliber, it comes in a 3.4 and a 5 inches barrel length, and its total length is 6.3 inches. Weighing less than 0.20 oz, it is a very lightweight pistol, something that makes it ideal for anyone trying to hold a gun for the first time.
Barrel
The barrel on this gun is 3.4 inches long. It is made of steel and includes components such as recoil, ejector, and extractor.
This pistol is pretty small and weighs like a feather, but you can add a barrel as an extension should you wish to make it longer.
I would actually suggest you do so as it will enhance the pistol's reliability. The Walther 22 is even equipped with suppressors, so a decrease in noise is also guaranteed.
Magazine Release
So, because the Walther 22 has a sliding spring, you could be under the assumption that releasing the magazine would be an easy job.
But it is not that simple, mainly because the ejector is quite tight, which means that it needs an extra push for the magazine to be activated once you put it in the gun. 
With regards to this issue, there are many people who are certain that this is a thing that will improve with time.
What they also claim is that using your middle finger instead of your thumb is way more effective, whereas other people believe that the trick to do this easier is by finding the best cleaning solvent to clean your pistol. 
Chamber Viewpoint
The Walther P22 has a chamber viewpoint that indicates that it is loaded. Because some states make this mandatory, many people in the gun industry have it added to their merchandise.
Even so, while the chamber viewpoint indicates that the gun is loaded, you cannot depend entirely on this tool for determining whether or not it is actually blank.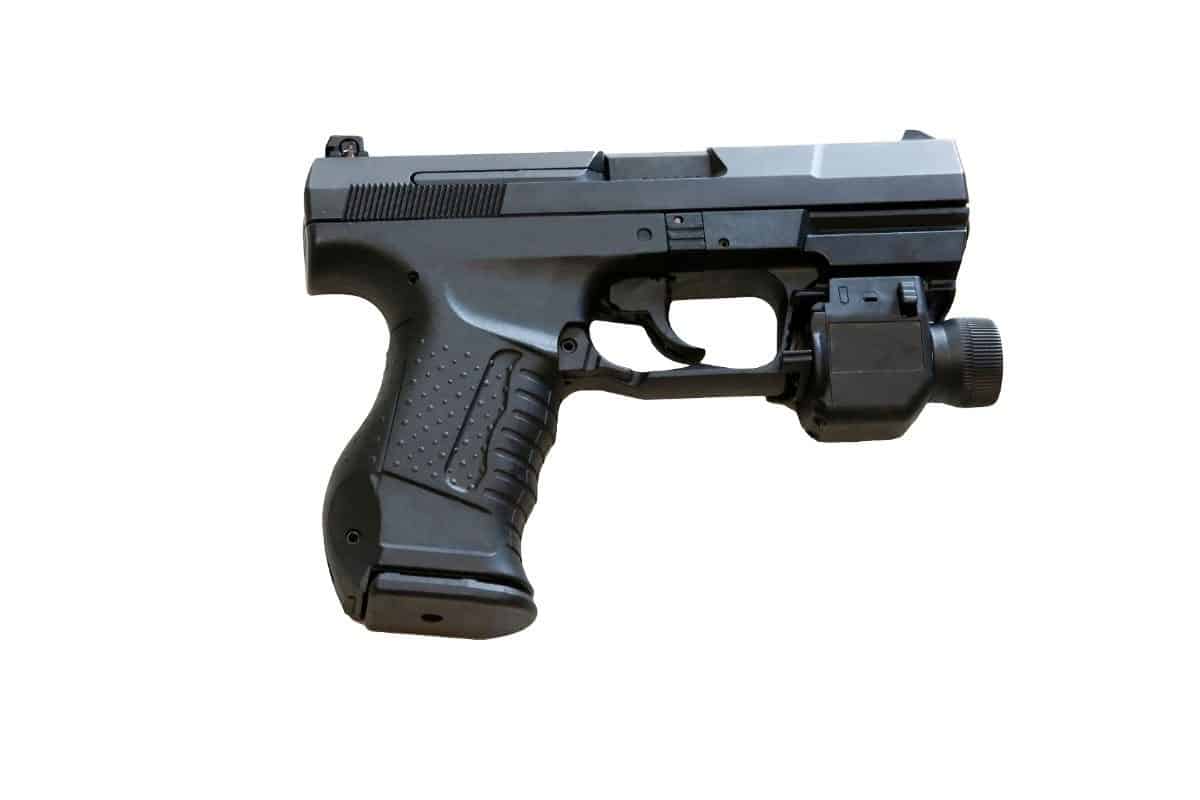 Sights
The Walther 22 pistol comes with two sights: one rear and one front. Because the front sight is interchangeable, you can change the elevation.
This pistol also has three dots, something that might be quite annoying for someone who is not used to it, not because of the number of the dots but mainly because they are white on black and not illuminated as in most guns. 
Contrary to these people's dissatisfaction, people with expertise in guns argue that this color difference helps in many situations as it renders the aim clearer than when the dots are illuminated.
In addition to that, anyone can purchase extra sights if necessary, so the problem can easily be solved if it is that big of a deal to some. 
Safeties
The P22 pistol, like any other gun, has safety systems. To be more precise, it has three critical security mechanisms:
Slide mounted manual protection: Just like the magazine release, the safety is easy to use with either or both hands. Once you activate it, it prevents the hammer from contacting the trigger mechanism and from contacting the chamber. Used in a stable place, you can lift it to bring the hammer down.
Trigger lock: This is essential when storing the gun.
Drop safety: This one prevents the gun from shooting when it accidentally falls. The Walther 22 pistol has not one but two drop safety systems that prevent it from firing unless you pull the trigger.
All of these protective measures operate with the trigger in the forward position.
External Slide Stop
When reading Walther P22 pistol testimonials, you will notice that it has an external slide stop. This stop locks after you unload the magazine.
Keep in mind, though, that using it as a release slide will accelerate the degradation of other components.
Double Trigger System
As previously stated, this gun is equipped with two trigger systems. While many users consider this as a pointless addition that makes it more difficult for them to learn how to use their pistol, having both a single and a double trigger system is actually very useful. 
However, when you are first learning how to use a gun such a reaction is completely understandable but were you to find a gun expert, and were you determined to put some work into learning how to use the double trigger system, you would be rewarded by the result.
Grip
Like we said earlier in this article, the Walther 22 is a gun that is very easy to hold and carry, something that you will immediately notice once it's in your hands. 
This is, of course, its best trait and the reason for its popularity. No matter how big or small your hands are, it is not every day that you find a gun that is easy to handle. 
What is more, the 22 model has an ergonomic handle and its shape will make you feel as if it is molded in that very moment to perfectly fit in your arm.
Unlike guns that are too heavy and which should be avoided, this pistol is so light that it is a perfect option for women who want to buy a gun for self-defense purposes.
Detachable Back Strap
Originally, only guns used by policemen and people in the military has a back strap that you could detach. Nowadays, Walther 22 is added to the list of pistols with detachable back straps, which is one more feature that justifies its popularity.
As to why this is such a great feature, the answer is because it makes it possible for its user to replace the grip insert and adjust it to their hand.  
The Bottom Line
I hope you enjoyed this Walther P22 review article and that it has been helpful for when it is time for you to make a decision.
It is a compact and light gun that is ideal for beginners shooting novices who want to practice shooting for the first time.
It is also an excellent choice for anyone looking for a pistol to have in cases where they need to self-defend themselves, particularly women.
Finally, it is an outstanding gun for policemen to use when they are on duty, so you could say that it is actually one of the greatest options for anyone out there who wants to use a gun in cases of emergency.