Complete Clayben Tactical Pants are advertised as being breathable, very comfortable, and most importantly, they are supposed to be one of the most durable tactical pants on the planet. Complete Clayben claims that its tactical pants are the same IX9 design used by the United States Marines. Here is a look at all the claimed benefits of wearing these tactical pants:
Fully Waterproof
Comfortable Fit in Multiple Sizes 
Breathable Material with Zipper Closure
Multiple Pockets in Front and Back  
Ergonomic Knee Design 
Extremely Strong & Durable 
Ripstop Fabric with Elastic Fitted Leg Hems  
Climbing Caribinar Loop 
Flashlight Pocket 
Elastic in Waist for Extra Comfort Fit 
Velcro Phone Pocket 
Anti-Tear with Triangular Upshift Stretch 
Machine Washable
Fast Drying 
The Complete Clayben Tactical Pants are made of 65% nylon and 35% cotton. There should be no shrinkage in these pants regardless of how many times they are washed.  When Complete Clayben designed these tactical pants, they left no stone unturned. All your possessions are well protected, and you will feel confident when wearing them.
These are the perfect accessory for hiking, climbing, camping, trekking, etc. They are comfortable enough to wear all day long, every single day. If you are considering heading outdoors, these are the tactical pants you will want to be wearing. The widening pants loop is perfect for wearing a belt and or carrying walkie-talkies, extra outdoor tools, or anything you might want to clip onto your belt. 
With the three rear pockets, two zipped side pockets, two crossover front pockets, and two side pockets with velcro, you will have plenty of places to store all your belongings safely. The two crossover front pockets are were designed with comfort in mind. They are spacious and deep, perfect for keeping your hands free at all times. But there has to be more, right? Of course, check out Complete Clayben Tactical Pants guarantees below.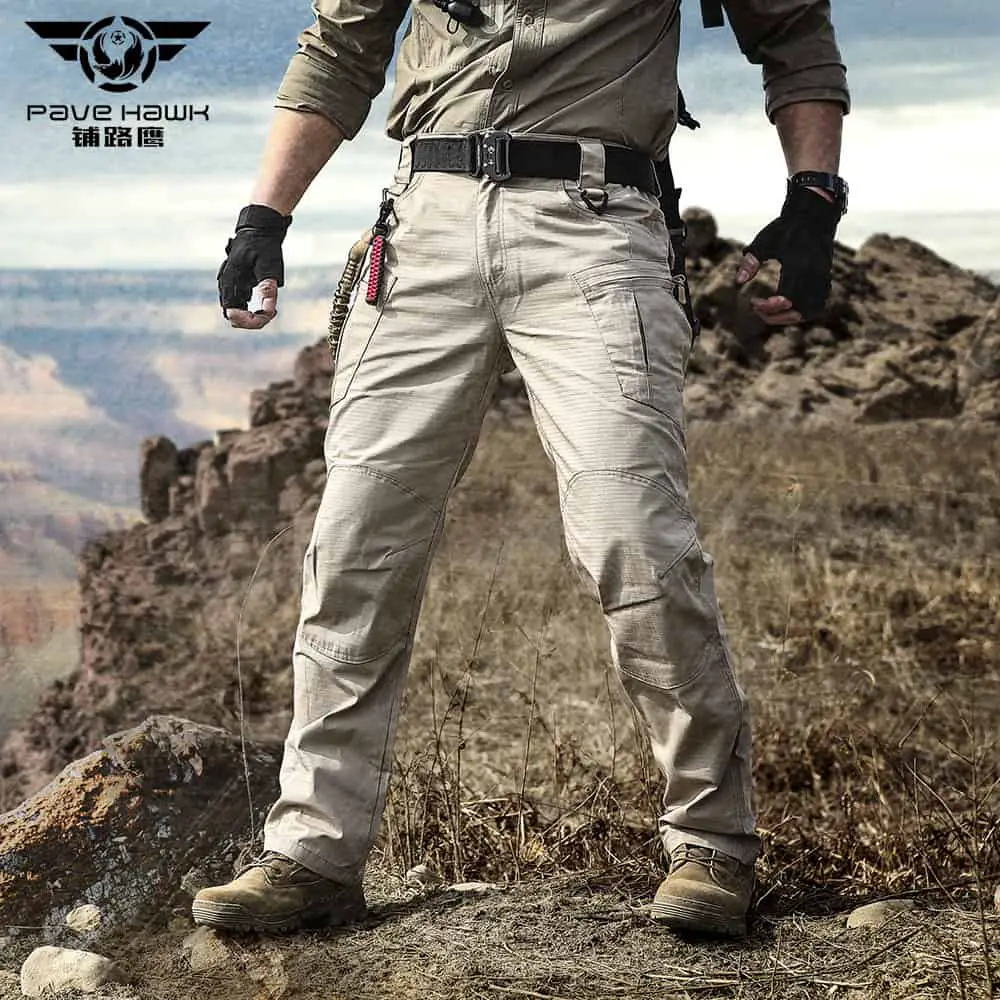 What About The Cost? 
Complete Clayben Tactical Pants are priced reasonably low compared to its competitors offering the same type of tactical pants. They claim their tactical waterproof pants are discounted by 80%. One pair will cost you $29.99, but the more quantities you order, the lower the price will be. Example: Four pairs of Complete Clayben Tactical Pants costs only $90; it comes out to basically scoring one pair for free.  
If you think you will enjoy wearing Complete Clayben Tactical Pants on a regular basis, then getting the extra pair for free is a pretty good deal; it's a saving of $29.99, plus you will be eligible to receive the free express shipping. The sizes range from Small (30" to 32" Waist) all the way up to 5 XL (44" to 45" Waist). It does not appear that you can purchase the Complete Clayben Tactical Pants in kid's sizes at this time.   
Note: Taxes and shipping are calculated at checkout and based on where you live in the world. You can get free express shipping on any orders over $39.  
Why Buy Complete Clayben Tactical Pants? 
If you aren't convinced Complete Clayben Tactical Pants will protect you from the rough outdoors, then we suggest you give them a try and see what you think. You can relax knowing the company is committed to your satisfaction with its:
Customer Satisfaction 100% Guarantee
30 Day Money Back Policy
SSL Transaction Promise (100% Secure Transaction) 
Easy Returns 
If you're not satisfied with your Complete Clayben Tactical Pants, you can quickly return them and get your full money back with their guarantees. Clayben values customer satisfaction above everything else; they want their customers to purchase the Complete Clayben Tactical Pants without any risk or doubts. If you're not satisfied with your purchase, simply return them and get your money back. They've made the payment process easy by including the most popular forms of payment accepted: PayPal, Mastercard, Visa, Discover, and American Express. All of these payment types also carry strong customer satisfaction policies and will back your order with their own guarantees. 
Who Is The Company Behind The Complete Clayben Tactical Pants? 
Clayben is located in the heart of London and operates a new type of internet e-commerce site that promotes and sells products via social media outlets. It's a popular trend that is now being used by many different companies. You will find anything from clothing, all kinds of different home accessories to even footwear, and outdoor products that help make life easier, such as the Complete Clayben Tactical Pants.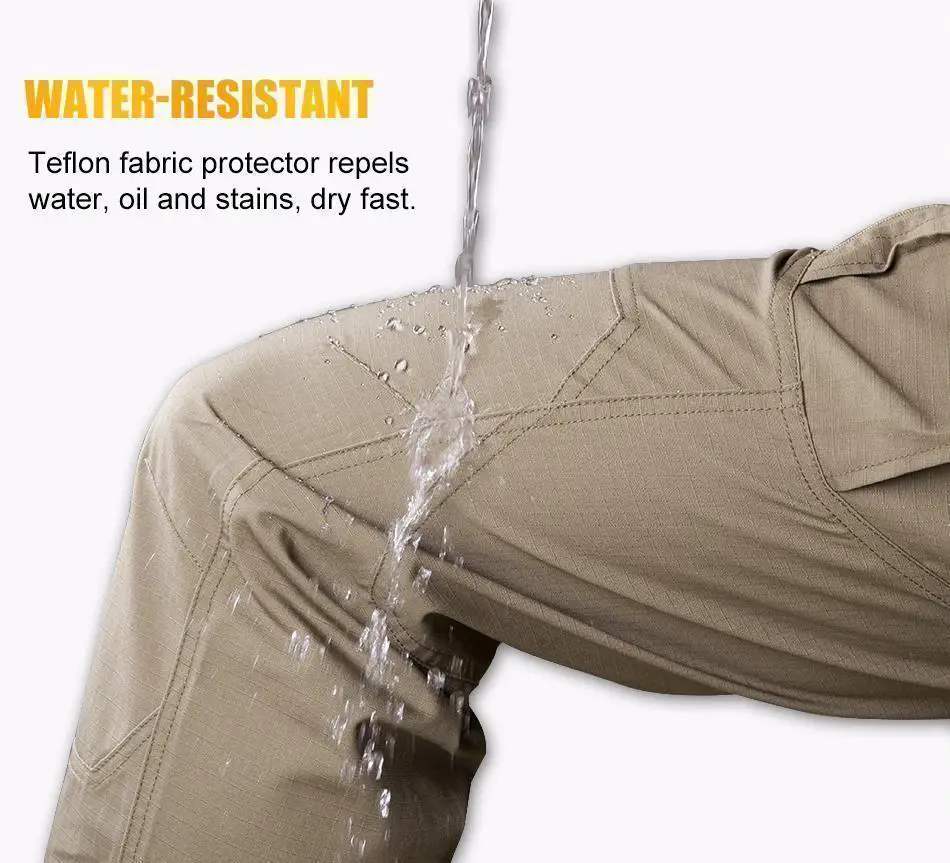 They operate around the clock providing customer support and offering a wide range of different kinds of products. Clayben takes pride in its attention to customer satisfaction and backs up everything they sell with its 100% Customer Satisfaction and Money Back Guarantees. The Clayben website is professionally designed and appears to present each product in a clear and concise manner. Along with all its product pages, you will find extensive information about its:
Privacy Policy 
Return Policy
Shipping Policy
Governing Law & Rights
Terms of Use
Company Background 
All of Clayben's webpages are extensive, with a ton of details about each topic. They really have gone above and beyond with full transparency about its brand. Keep in mind that Clayben is an internet-based company, and communication is always done electronically. If you need to contact them, you will need to email their customer support team. 
In Conclusion
If you're an outdoor type person who enjoys hiking or spending lots of time in the mountains, woods, or near a lake, then the Complete Clayben Tactical Pants would make a nice addition to your outdoor wardrobe. The Complete Clayben Tactical Pants are priced competitively low for the high-quality material and wide-range of protection offered for your personal belongings. They would also make an excellent gift for that person in your life who loves to live on the edge!
---
OUR RECOMMENDED TACTICAL GEAR LIST:
---