When it comes to getting yourself a reliable handgun, one of the most well known and trusted is the Glock – and for the most part, it's easy to see why.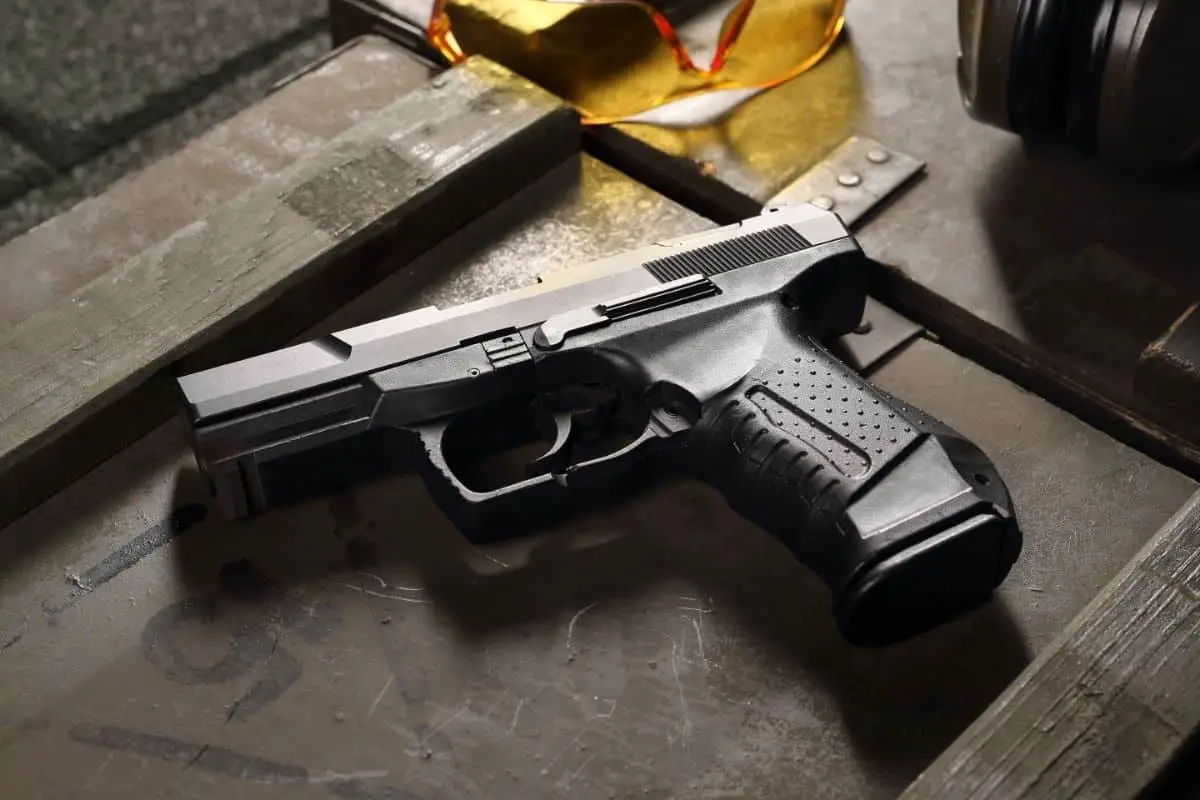 Glocks have been used for years in both private and professional use and are extremely trusted for a variety of reasons. 
However, with each model comes different things to think about and to consider – the Glock 17 Gen 5 is no exception to this rule. 
We've tried and tested this handgun and we've decided to write a review for those of you considering purchasing it. So, before you go right out there and get one – read this first!
On First Glance 
The first thing we must consider when purchasing a handgun is the general aesthetic of it. Does it look nice? Is it easy to conceal? Does it appear heavy?
When we begin analyzing this Glock, we notice that it holds much of its original 1980s model in terms of its overall appearance. This was pleasing to us but it was perhaps not surprising. 
This is because arguably, Glocks have become the "ideal" handgun and needed very little modification.
However, it is important that you don't get stuck on a brand and only trust one – unless there's a perfect reason for that. 
These Austrian born handguns have long been the choice for many of us but if you've never used a Glock before – you still cannot argue the reasons why people have chosen this. 
Let's Talk Specs 
It's really important when you're purchasing a handgun, or any firearm for that matter, that you understand the specs before purchase. Ideally, you will have visited a firing range and spoken with a professional for their advice. 
You see, the weight and barrel length are two of the most important factors when deciding if a particular handgun is for you – so if you already know that you prefer a certain weight, you can discuss your options prior to purchasing. 
The G17 has: 
9mm caliber 
7.95 inches long 
5.47 inches high 
1.34 inches wide 
Unloaded weight 22.26 ounces 
Capacity 17 and 1 
Length of barrel 4.49 inches 
Gen 4 Vs Gen 5 
As we mentioned earlier, each model change might have extras, modifications or just general adjustments – but when we look at the Gen 4 against the Gen 5, we see very few of these, but they are there. 
We notice an improvement in the barrel with upgraded sights and few finger grooves. There is also a beveled and flared magazine. 
With these improvements, handling this weapon will seem like a dream. It's incredibly light and easy to move, almost becoming a part of your hands. 
On The Range 
Upon first handling this handgun, as mentioned, it was almost like a part of you. The feeling in your hand is almost like it was made to fit (although this will depend of course!). 
Despite the removal of the finger grooves, it was still really comfortable to handle, in fact we could argue that without finger grooves, it was more comfortable. 
As with most Glocks, we have a squared off frame and a "block" look to the barrel. The fact is, most gun owners will agree that if you like something, you like something – and it's very difficult to get out of that. 
Due to the new flared magazine, the reload procedure becomes so easy and a total breeze – which was perfect for us when we tested this Glock on the range. 
Firing this handgun was pretty much as we'd expected and held the same results as most other Glocks on the market. 
There was very little recoil and we were able to remain relatively accurate up to about 20 yards – which was really good to see. 
Due to its "block" shape though, it isn't the easiest weapon to conceal, although it will largely depend on your overall size. If you were going to carry it, it would be much easier under your jacket. 
Even with mufflers, the sound of the firing was pretty loud, but not too overpowering. If you're going to a range, the larger and more open is highly recommended. 
If we had to be extremely critical over the firing element of this G17, we'd say the trigger itself makes it a little uncomfortable for multiple rounds. It's difficult to explain why without using it, but the stock trigger can certainly be improved.
Luckily, most gun stores will be able to sort this out for you, so don't see that as a deal breaker when it comes to choosing the G17. 
Once modified, the pull of the trigger will become much smoother and it's pretty much guaranteed. It's not too far away from being there right now, but it can be better. 
The Weight 
The average pull weight of a G17 is about 5 pounds and we could agree with that. It's pretty perfect for weight but as we mentioned previously, not everyone is the same, so always make sure you're choosing something that is right for you. 
If you're unsure, speak with a firearm professional and just try and test as many handguns as you can – eventually you'll get something that is right up your street. 
The Sights 
The stock sights, to put it bluntly, are pretty damn awful. If you're buying a G17, despite its improvements of the previous model, the stock sights are just difficult to work with. 
Instead, fit Ameriglo sights or ask your firing range for something different. It will hugely change your experience.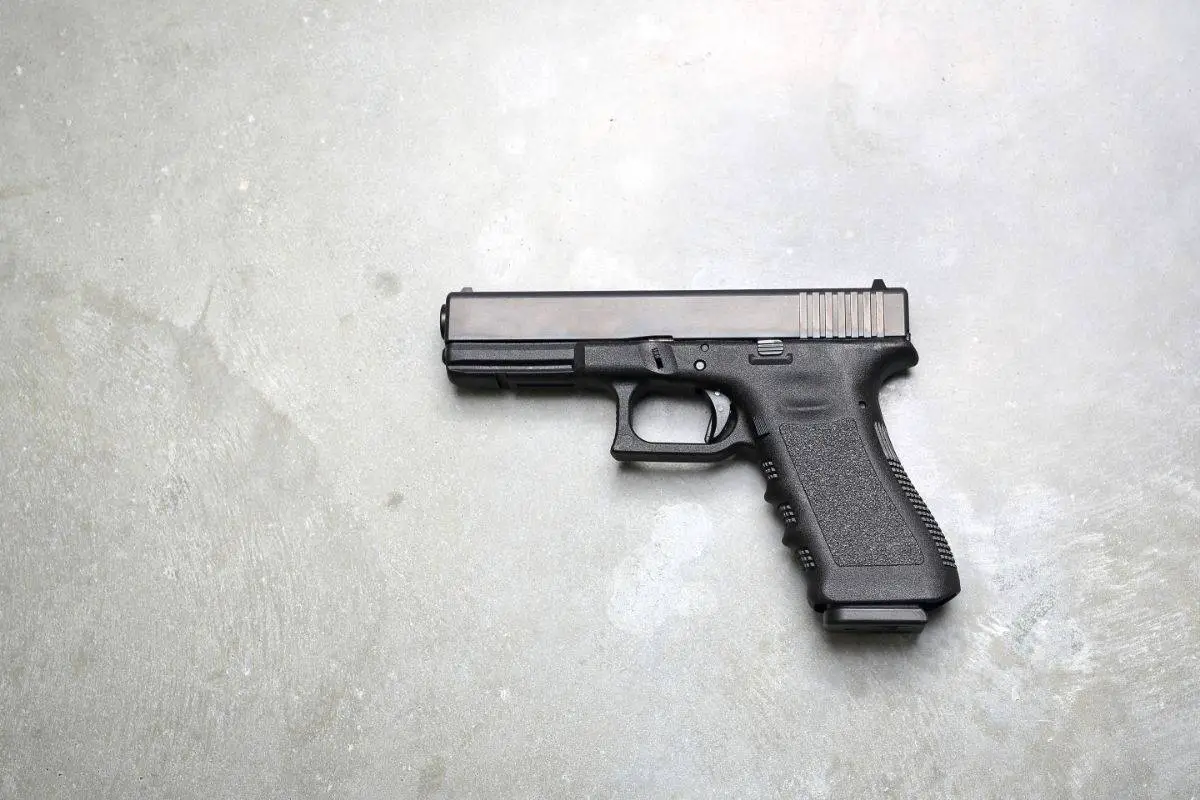 Overall Use And Functionality 
Most Glocks are known for their simplistic nature but also their reliability. The design is beautiful and it really gives you a sense of pride when you're handling this weapon. 
There are a few features that you'll notice like an ambidextrous release which is directly on the frame (normally by your finger). 
Although this seemed a little strange at first, it actually helped out with the smoothness and overall user-friendliness of the handgun itself.
As we stated earlier, this Glock simply feels a part of your hand – and all of these additional features seem to highlight that.
Frequently Asked Questions
Can I Buy A Gen 4 In California?
No. California state law says that the purchase of Gen 4 pistols is forbidden. 
How Many Rounds Does The Gen 5 Hold?
This Glock will hold 15 rounds. 
Can I Dry Fire This Glock?
Yes, but it is not recommended. Glock themselves suggest that you use a dummy round or snap cap. 
How Do I Disassemble A Glock?
It's actually pretty simple to disassemble these models which is a great addition to an already fantastic creation. 
Remove the magazine and clear the chamber – make sure of this!
Point the Glock away from you in a safe area and pull the trigger (note: you can purchase "safe boxes" which will absorb any loose ammunition) 
Pull back the slide to about a quarter of an inch and keep it there 
Drag the takedown lever down, allowing the slide to go forward 
Let the slide go off the front of the frame 
Remove the spring, barrel and assembly 
Who Is The Glock 17 Gen 5 Perfect For?
As we mentioned a few times, not everyone is the same. What works for you may not work for someone else and vice versa.
What this means is, although we can give you all the plus points and negative areas for this handgun, you may not be able to form a bond with this model.
There's nothing wrong with that though, you'll just need to find a different handgun that works for you and the best way to do that is through trial and error, along with expert help. 
Due to the removal of the finger grooves though, this handgun can now be perfect for people with smaller hands, which previous models were simply not possible for. 
Additionally, if you are a larger person, you'll find concealing this handgun much easier than a smaller person, and the barrel length means that you will likely not find it easy to simply place this in a bag. 
There's little recoil with this Glock which makes it much more of a wider market. However, the more experienced among gun users will be able to handle the recoil regardless. 
In conclusion to this, when we're asking who this Glock is perfect for – there's no real answer. The only way you will be able to know for sure is by testing it out for yourself! 
The Bottom Line 
The Glock 17 Gen 5 is among one of the most ideal handguns on the market. Glock itself holds up to their reliability, durability and stability – and it shines through with this model. 
The additions and changes, while minor, are hugely important and beneficial for more potential users and this is nothing but good news. 
We recommend speaking with a firearms expert for additional and more tailored advice though.