In this step by step guide, I will show you how to create a holster out of .08" thermoplastic. The process is relatively straightforward and can be done during your weekend free time. In the end, you will have a custom holster that fits your weapon perfectly. Before we get started, you will need your pistol on hand. With that being said, safety first. Ensure that the gun is unloaded and safe to handle in irregular ways. 
Now let us get an overview of what it takes to create a holster at home.
Cut the plastic
Create room for the spacer
Put it in the oven
Mold the plastic
Recess for belt attachment
Add the spacer
Polish
And that is it. In seven simple steps, you will have a new holster.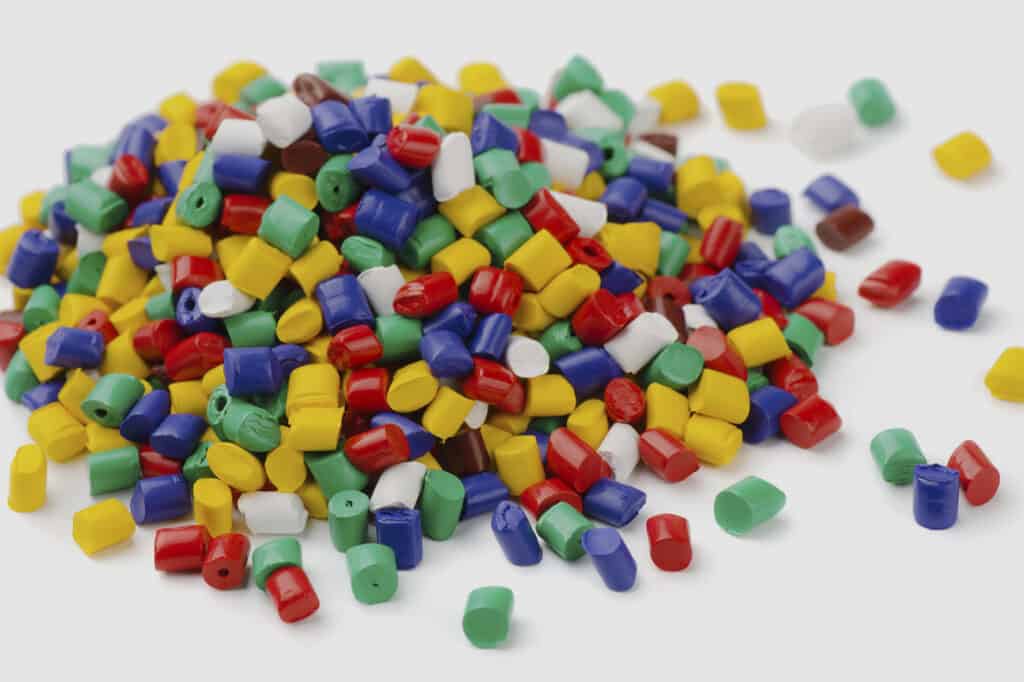 Tools
Here is a list of the tools that will be used in this tutorial. You may have better tools to create a better product, but this is all that I used.
Pencil
Foam 
Utility knife
Oven
Drill
Dremel with sander
Heat Gun
Two chicago screws
½" piece of wood
2"x12"x12"
Heat resistance gloves
Fuel hose
1. Cutting the Plastic:
Lay your pistol onto the plastic sheet, then fold the plastic over.
You want there to be a little more than enough plastic as it will shrink when molding.
When you think you have the right size, take your utility knife and score the plastic. Bend along the scoreline, and you should get an even break.
Double-check your measurement by folding it back over the gun.
2. Mold Preparation:
Take ½" thick piece of scrap woof that you have laying around the garage. You will not need it immediately, but the next step is time-sensitive, which is why you need to have it on hand.
It will be used to act as a spacer for under the dustcover.
This step is to make the holster adjustable. You can skip this step, but more work may be required to get the proper fit. I prefer it to be adjustable because it ensures my weapon will be secure.
Now grab your foam and cut it into six squares that will fit around your gun with plenty of room. You will place three below and three above. You will then place the 2"x12"x12" on top of everything and stand on it to form the mold.
3. Into the Oven:
Before we can mold, we need to get the plastic hot.
Preheat the over to around 250-300 degrees Fahrenheit. Make sure that it is pre-heated, or else the plastic will not heat evenly.
Once heated, place the plastic in there for two minutes or so. Using heat resistance gloves, wrap the plastic around the gun. You want the two ends to meet below the trigger.
This is probably the step where any difficulties might occur. It is important to be quick and accurate when placing everything together. If you mess up, throw the plastic back into the oven and retry.
Some tips:
Remember the spacer
If your gun has a tall sight, use a pen to help form the channel
Have everything ready before you put the plastic into the over
4. Time to Mold
Now that you have everything set, it is time to use your homemade press. 
For the holster to form correctly, you will need to press for about ten minutes. Using a higher force to press for a longer period of time will make the perfect mold.
Being impatient during this step will create an unstable holster.
If you have any excess plastic, which you should, this is where you will trim it off.
5. Making the Recess for the Belt Attachment:
You could complete this step along with the initial molding, but I have found it easier to do as its own separate step. 
This is because the initial mold is able to get a nice tight fit around the pistol. Then this step adds some space for the belt attachment.
You will need to take your heat gun to heat up the area where the holster will be attached to your belt.
Do not put the holster back into the over! The mold with not hold.
To create the space necessary, squeeze a few layers of scrap plastic between the gun and the holster once the plastic is ready to be molded. 
Put back into your press and stand on it for another ten minutes.
A bigger space will make sure that no screws will scratch your weapon.
Now you can trim up any excess parts. Use the Dremel to sand away any rough spots or corners. 
6. Add the Spacers:
Cut your fuel hose into two pieces, with each being slightly larger than a ½". Fit them in between the space where you had the spacer when molding. They should fit nice and snug.
Drill some holes and take your two Chicago screws and tighten them.
There is just one more step, and you are done.
7. Add Belt Attachment
You can find out how to make your own belt attachment using the same thermoplastic, but I found it much easier and a better option to buy on online. There are plenty of options, so choose which one will fit your favorite belt the best.
After installing with a few screws, the only thing left is to polish.
Grab a piece of 600 grit sandpaper, dip it in some water, and scrub those edges to perfection.
Your final piece is now completed. Congratulations, you are now the owner of a self-made thermoplastic holder for your favorite pistol. It is time to go show it off.
---
OUR RECOMMENDED TACTICAL GEAR LIST:
---