I've been asking for review recommendations for daily carry pistols from the Legionary community and have had the Security 9 brought up quite often.
The Ruger Security 9 is not the most popular handgun, but one that's often looked at when quality and affordability are paramount. Coming in at an average of $379 brand new with tons of variations, you can get a great weapon at a highly affordable price. Not surprising people want to know if it's any good. Let's dive in and find out.
*P.S. We'll also be talking a bit about the newer Ruger Security Pro that comes in at a slightly higher price point of around $549.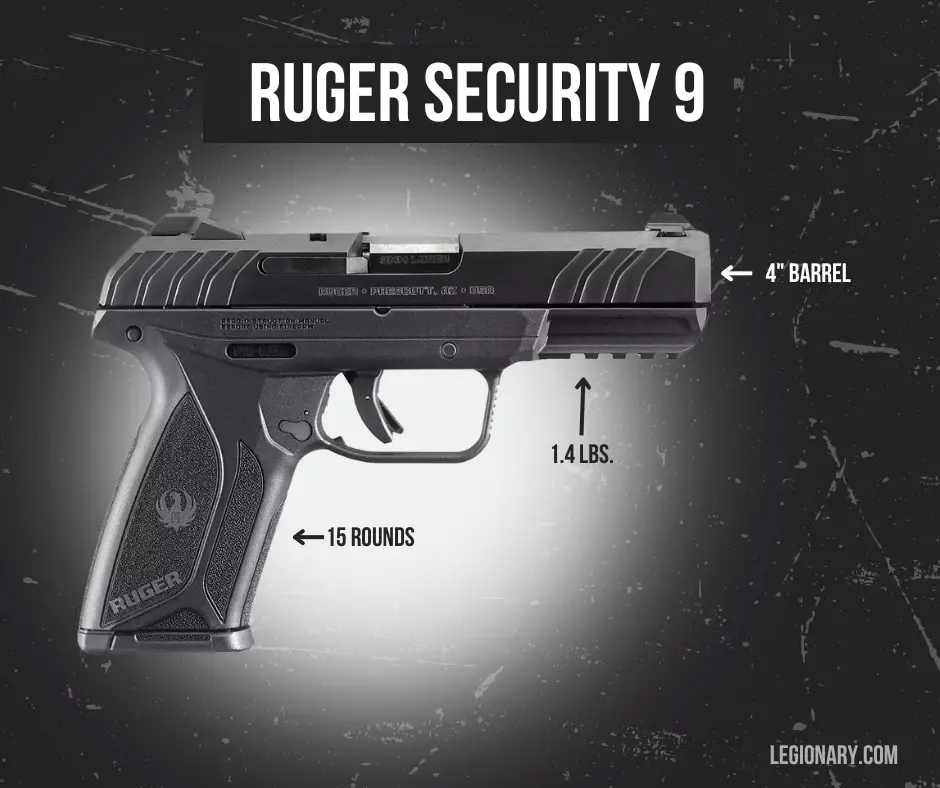 Ruger Security 9 Overview
The Ruger Security 9 was developed and released in 2017. It was intended to replace the Ruger SR-Series and the Ruger LCP II while appealing to people seeking an affordable handgun. It comes in a ton of different variations, but a few of the most popular are listed below.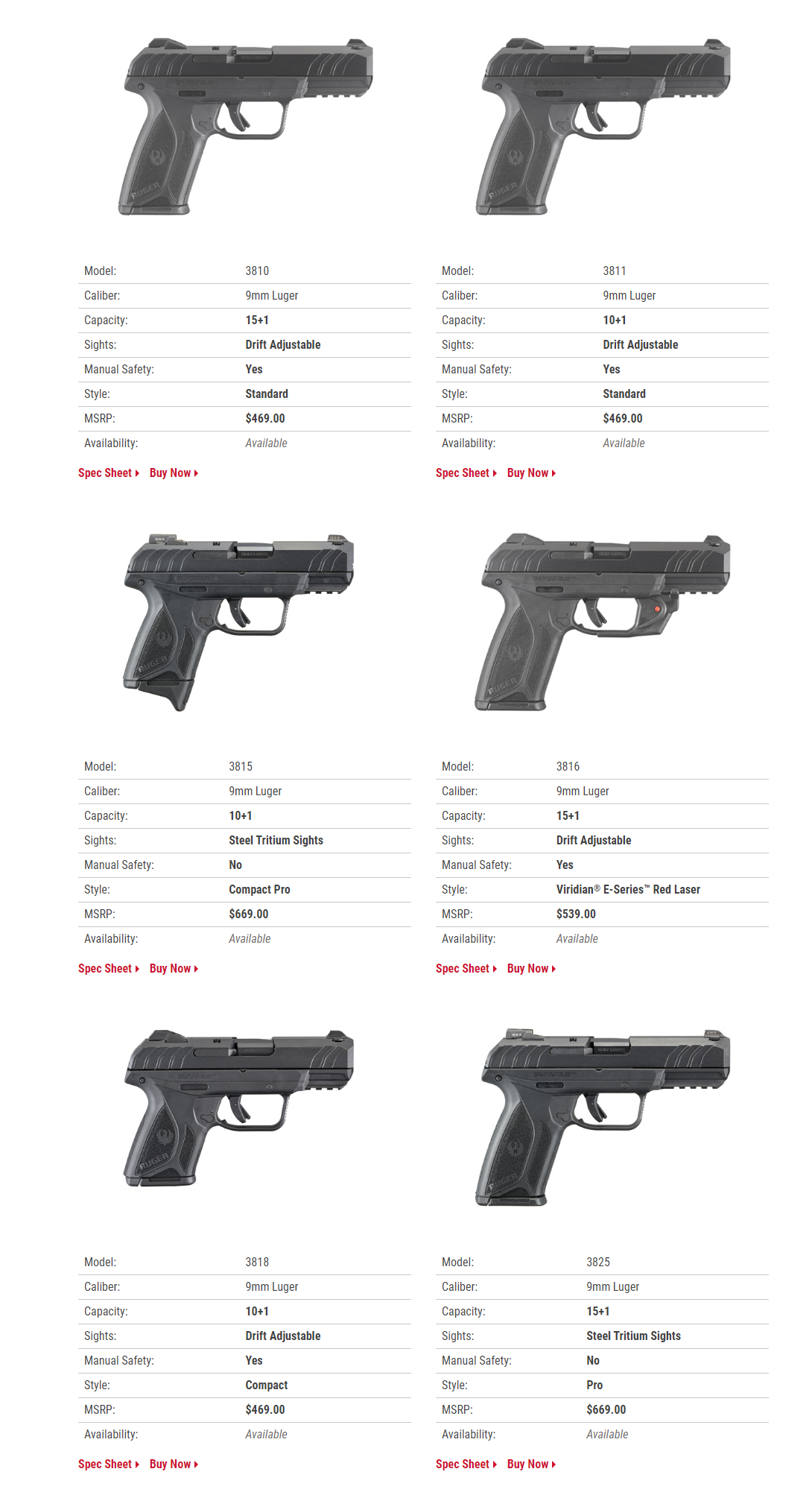 Length And Weight
The Ruger Security 9 is seven and a quarter inches long. The barrel is four inches of this. When unloaded, the gun weighs 1.4 lbs., which is on the lighter side for guns this size. For example, a common comparison gun is the Taurus G3 which comes in at 1.56 lbs. Not a drastic difference.
The compact Ruger Security 9 is six and a half inches long with a barrel length of just under three and a half inches. When the magazine is empty, the compact Security 9 weighs 21.9 ounces. When loaded, the gun weighs over 27 ounces.
Ergonomics And Build
So, how does the gun feel in hand? When I picked up the Security 9, we found it comfortable and pleasant to hold. It reminded me surprisingly of the Taurus PT111 in feel and weight.
The compact is easy to manipulate the mag release, slide drop, and trigger has a firmer weight and length than I'd prefer, but it's to be expected with a weapon like this at this price point and target audience.
It has a slim grip that has a good texture, making it secure and solid in your hands, although it is missing some texture and grip on the forward frame. It would be great to see more stippling there.
The slide serrations aren't as deep as some other guns, but they're still easy to grip and make quick chamber checks easy.
Trigger And Firing Action
If you've ever used or fired the Ruger LCP II, then the firing system on the Security 9 will feel very familiar. It uses the same Secure Action system as the LCP II to give it a soft and crisp trigger action.
I often daily carry the older Ruger LCP and have become very familiar with the trigger; this is a major improvement.
Instead of a striker-fired bar, the gun uses an internal shrouded hammer and is double-action.
It is made from a polymer and has a positive reset, which can make it feel more like a single-action trigger at times.
The trigger weight is five and three-quarters pounds, making it a little heavy, but not to the point that it negatively impacts firing the gun. Some gun owners might prefer a softer trigger, but for me, this trigger weight was on the heavier side (again, to be expected).
Ammo Capacity
The regular-sized Security 9 holds 15 rounds in its magazine, and its double-stack. The compact version carries ten rounds.
When you purchase the gun, you will get two steel magazines that are also compatible with the Ruger PC Carbine.
They're not compatible with the vast majority of other Ruger guns, however, so be aware of this. 
Safety
While I have become accustomed to daily carries without a physical safety, the Ruger Security 9 continues on tradition and has a thumb-activated safety.
The Security 9 has both a trigger safety and a manual thumb safety.
I found the thumb safety a little stiff and difficult to locate when you first start using the Security 9. But after putting some rounds through, you'll notice it quickly loosens up to the point it's easy to manipulate.
It's pretty small, so if you have larger hands and thumbs, this may be a challenge if you intend to use it.
However, the Security 9 does not have a magazine disconnect safety. When you're removing the magazines, make sure your fingers don't stray near the trigger as it can fire without a magazine in the weapon.
Accuracy And Reliability
We took the Security 9 to a shooting range to see how accurate it could be over sending a little over 200 rounds through it.
As the gun is intended for self-defense and not for long-range shooting, we tested it at distances ranging from five to fifteen yards as these are the type of distances the gun is likely to be used at.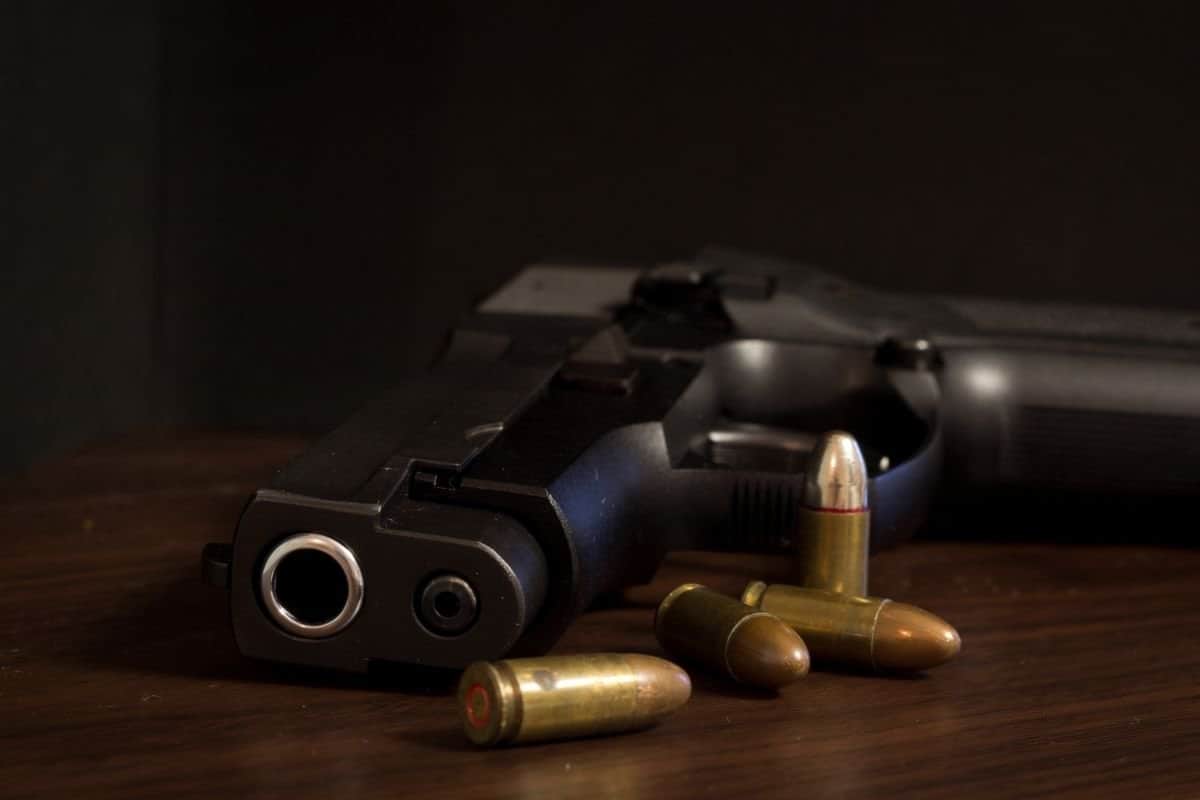 We found the gun to be impressively accurate, with only varying distances of around two to three inches which is to be expected and not a point worth criticizing (and more likely due to human error than the gun's actual variability). 
The accuracy of the gun is aided by the front and rear sights. The front sight has a bright white dot and the rear sight a white U-notch-style sight.
Obviously, this isn't going to perform as well as any gun that has fiber-optic sights, but we found the Security 9 sights to be more than adequate for this level of gun at this price point.
We had no problems lining up our sights, although anyone with weak eyesight might struggle a little.
During our shooting range test, we had no issues with the reliability of the gun. There were no malfunctions and jams and each bullet fired as expected.
Security 9 Vs. Glock 19
The Ruger Security 9 is commonly compared to the Glock 19 as they have several similar features and are both aimed at the same part of the market.
Both are polymer pistols and the popularity and performance of the Glock 19 makes it the standard for others to try and achieve. But how does the Security 9 match up to the Glock 19?
Size-wise, the two firearms are very similar. The Glock 9 is slightly bigger, but at a length difference of 7.28 inches to 7.24, the differences are barely noticeable.
The sights on both guns are very similar as they both use a dot on the front sight and a U-notch on the rear sight.
Both sights can be adjusted, however, the Security 9 sights will probably take more time to be adjusted to your liking.
Regarding accuracy, the two guns perform in very similar ways. You shouldn't see much difference in your accuracy levels between the Glock 19 and the Security 9.
There are several differences between the guns also, and one that favors the Security 9 is that its trigger guard isn't as uncomfortable as the Glock 19.
In fact, the Glock 19 is quite well-known for being uncomfortable in this circumstance, so the Security 9 not having the same issue is a big positive.
The Glock 19 performs better when it comes to recoil, however, as the recoil will feel stronger with the Security 9.
The side rails of the Glock 19 are better too, as they are made of steel instead of aluminum like the Security 9 siderails.
This difference in material is one of the reasons why the Glock 19 is a more expensive option.
How Much?
The Ruger Security 9 has a recommended price of $349, making it a very affordable firearm. With a little shopping around, you may even be able to get a price that is even cheaper than this.
The low price makes the Security 9 a tempting choice for many gun owners as you can get the gun, some ammo, a holster, and other accessories for the same price as some other guns with similar specs. In comparison, the Glock 19 is around $600 (unless you get this Glock 19 Gen 5 for only $499).
Final Thoughts
If you're looking for a good semiautomatic pistol that won't break the bank, then the Ruger Security 9 is a great choice. In many ways, it performs just as well as the Glock 19, only for around half the price.
The Security 9 is accurate and reliable and a good choice for self-defencse.
When loaded, it might be a little heavy for some people, but overall, it is a solid choice that we would recommend.