Getting to choose an armor out of several thousands of body armor kits in the market today might seem somewhat confusing, especially when you're not too familiar with body armor kits. It requires careful consideration since it's meant to protect you from knife or gun attacks. For this reason, I've prepared the best, top-rated body armor kits for you.
Generally, body armors are classified as either soft or hard armor. The significant difference between them is that soft body armor is more comfortable, concealable, and can protect you against pistol calibers and knife threats—if rated.
Hard body armors, on the other hand, are heavier and harder to conceal. However, they offer more protection and can stop rifle rounds depending on their ratings.
Nevertheless, before choosing to buy either the soft or the hard armor body kits, it's essential you know the type of threats level you're likely to face. Having said that, other primary factors you need to consider are the NIJ ratings, comfort, heat buildup, concealability, mobility, and cost. The NIJ ratings are classified into 5 distinct and unique levels, they are Level II, Level IIA, Level III, Level IIIA, and finally Level IV.
So as not to bore you with words, let's delve into the central business for today. Written below is a review that unveils the best 5 top-rated body armor you can purchase for 2021. In this review, you'll get to know about the unique features, pros, and cons of each body armor. Let's go…
1. RTS Tactical Body Armor Level IV Ceramic Active Shooter Kit
Without an iota of doubt, the RTS tactical body armor is one of the best armor you can always count on to protect you. It has the highest (level IV ceramic armor) rating in the market. So it's capable of protecting you from any advanced threats. With its waterproof polyurea coating and a special 3DX mesh sculpted internal lining, it's sure to last you a long time. More importantly, it's made from high-quality material with a full MOLLE webbing.
2. GFIRE Tactical Vest Modular Vest Breathable Combat Training Vest Adjustable Lightweight
Do you want a vest with high-quality material made of 1000D polyester? Then this tactical vest is for you. The vest features a high-grade molle with adjustable shoulder straps to give you maximum comfort. With its easily accessible 12 x 11-inch front pocket, you can keep your map and other tools in it. Trust me; you're definitely going to love this vest on you.
3. AR concealmentTM Plate Carrier
The AR concealment plate carrier is one of the top-rated discreet soft armor in town. This armor was made with a moisture-wicking breathable fabric, which provides your body with great comfort. This armor is highly concealable, meaning you can wear it under your cloth all day, without anybody noticing you got armor underneath your cloth. It's a hybrid level IIIA soft armor; therefore, you can be confident of protection from handgun threats.
4. AR550 level III+ Body Armor Certified Plates and Spartan Cyclone lightweight sentry plate carrier package
Just seeing the images of this armor alone made me love it–and I'm sure you're going to love it too. The AR550 armor is made in the USA with a total thickness of 5-6 inches and a ballistic core hardness increase of 10% to protect you from higher velocity threats. The plate pockets are easily accessible, and you can adjust both the cumberbund, girth, and height to your taste. When it comes to comfort, this armor is on point… And you can never go wrong with it.
5. AR550 Body Armor Swimmers Cut and Spartan Plate Carrier Entry-Level Package
Talking about reserving the best for the last, AR550 is an excellent level IIIA body armor made in the United States. This armor is sure to keep your vital organ safe from high-velocity gun threats.  You can also adjust the size from medium to XL to perfectly fit you. For better versatility, it has a molle design on the front and back with a Velcro for patch placement. You definitely don't want to miss out on this armor.
Recommended Gear
Taking into consideration the fantastic features of these body armors, I find it challenging to select a recommended product out of them. However, I will recommend the RTS tactical body armor level IV ceramic active shooter kit due to its high NIJ rating level.
RTS tactical body armor level IV ceramic active shooter kit
PROS:
 It has better threat protection characteristics.
 It's fast and easy to wear with a quick hook-and-loop fastener.
It's equipped with an upgraded shoulder support system for comfort and load distribution.
CONS:
 It's very expensive.
 It cannot handle precision rounds in the same place.
Due to its thickness, it might not be comfortable in certain applications.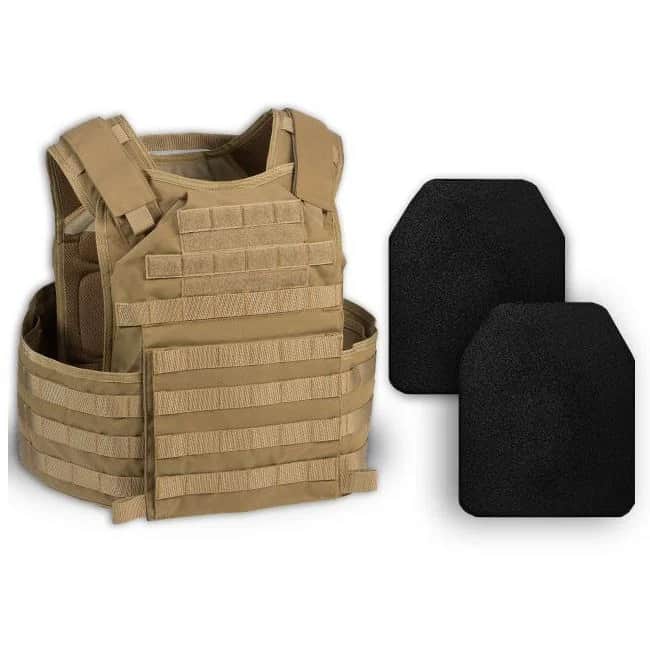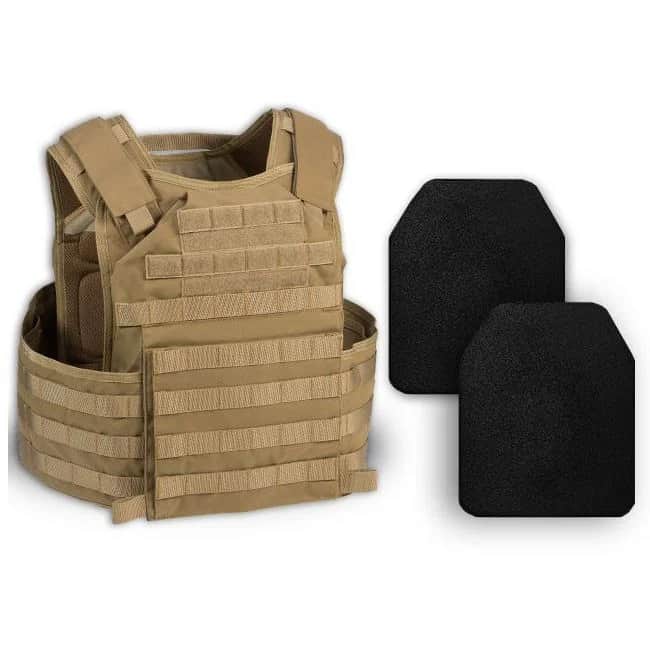 Where to buy it: https://www.rtstactical.com/rts-tactical-body-armor-level-iv-ceramic-active-shooter-kit.html
GFIRE Tactical Breathable Combat Training Vest Adjustable Lightweight
PROS:
Due to its lightweight, it's very comfortable to wear.
 It has adjustable sizing like shoulder straps and cummerbund.
 It has an emergency drag handle.
CONS:
It's not bulletproof.
 When used for some time, stitches will start ripping out.
It has a weak shoulder strap buckle.
Where to buy it: https://www.amazon.com/GFIRE-Tactical-Breathable-Adjustable-Lightweight/dp/B07XD35CXN
AR concealmentTM plate carrier
PROS:
It's flexible, easy to wear, and ultra-concealable.
 It keeps a minimalistic and low profile.
It's very lightweight.
CONS:
Level IIIA soft armor cannot stop rifle fire.
 It's not as strong as hard body armor.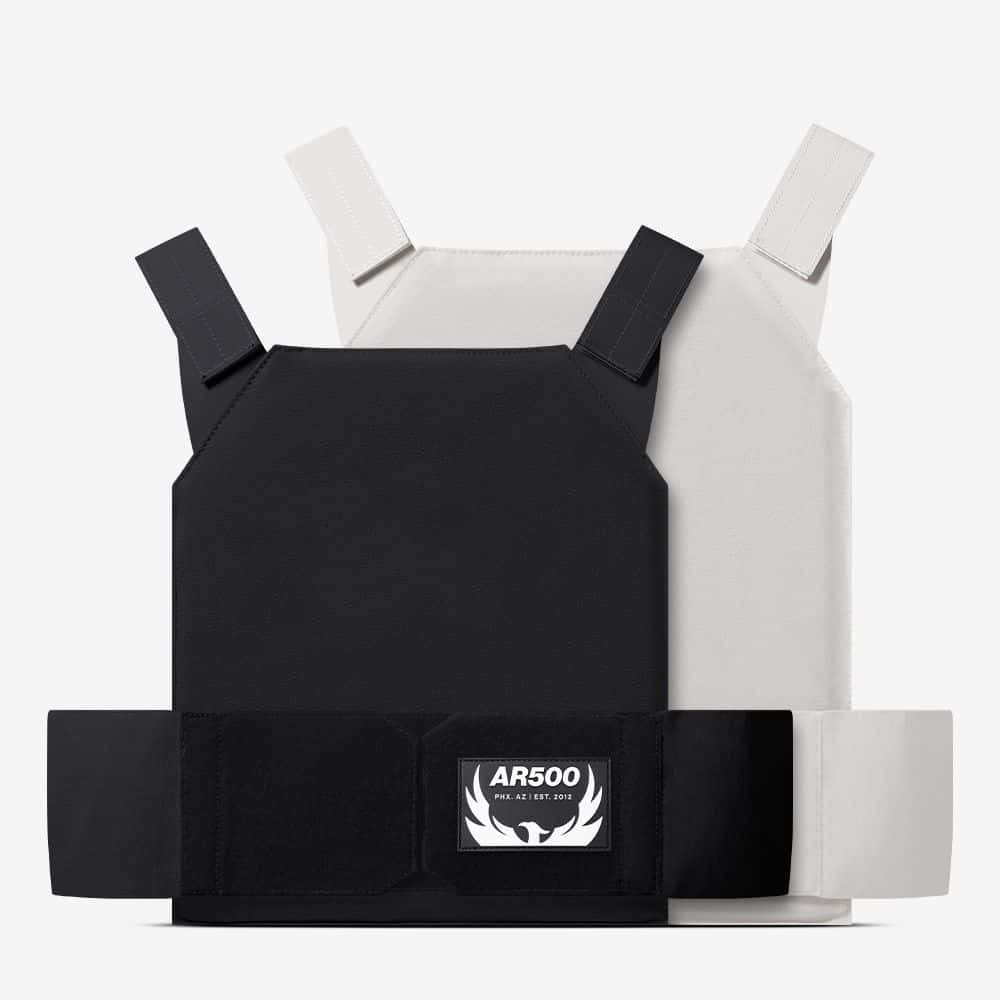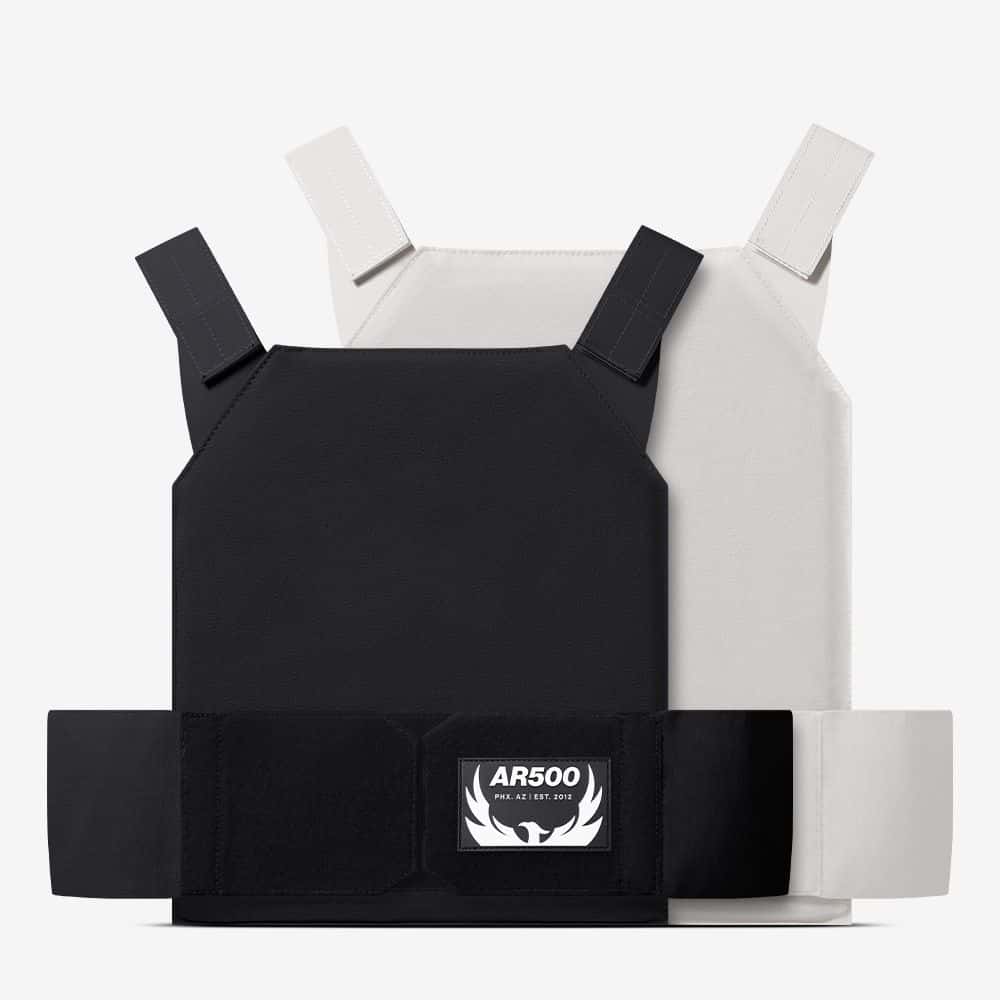 Where to buy it: https://www.ar500armor.com/ar-concealment.html
AR550 level III+ Body Armor Certified Plates and Spartan Cyclone lightweight sentry plate carrier package
PROS:
It's able to defeat higher velocity threats.
It's easy to access plate pockets.
 It has padded shoulders and an adjustable cummerbund for better comfort.
CONS:
 It's expensive.
Due to modular attachments, the weight is heavy.
It does not fit with Spartan armor side plates.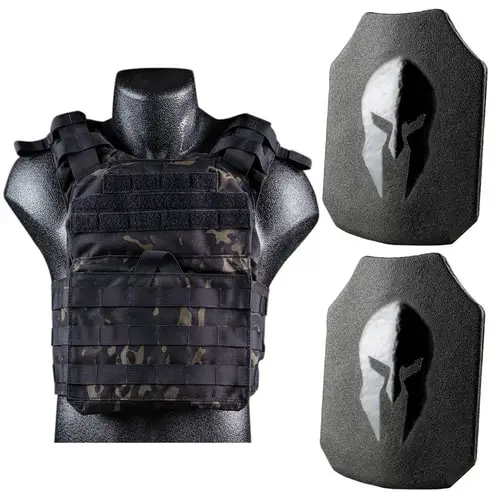 Where to buy it: https://www.spartanarmorsystems.com/ar550-level-iii-body-armor-certified-plates-and-spartan-cyclone-light-weight-sentry-plate-carrier-package/
AR550 Body armor swimmers cut and Spartan plate carrier entry-level package
PROS:
It has shoulder pads for comfort.
It's versatile because it's equipped with Molle on front and back.
 It has a reinforced drag handle.
CONS:
Although it protects vital organs, it does not cover the surrounding organs.
 The carrier is designed to fit only Spartan Armor swimmers cut plates.
The plate's weight is slightly heavy.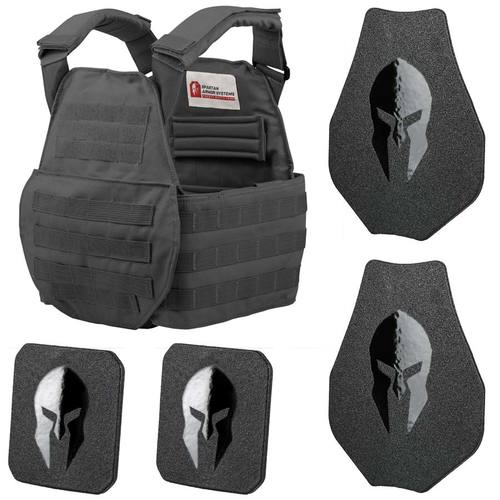 Where to buy it: https://www.spartanarmorsystems.com/ar550-body-armor-swimmers-cut-and-spartan-plate-carrier-entry-level-package/
Frequently Asked Questions
Can civilians buy or own body armor?
As long as you're a law-abiding citizen and you're eighteen or above, you can purchase or own body armor. However, there are stiffer penalties for people who commit a crime while wearing body armor.
Can I test shot my body armor?
Body armors are usually tested to meet NIJ requirements before being sold. Therefore, test shooting your body armor is not necessary, and it's not a good idea because you could weaken your vest in the process.
How do I clean for my body armor panels?
Your body armor should be cleaned with a damp cloth and thoroughly dried before inserting them in your carrier or vest. Never use bleach on your body armor.
Conclusion
Having highlighted the features, pros, and cons of the top body armor, I'm sure you'll find it easy to choose the best body armor that best fits your threat circumstances. If this review has been of help to you, or perhaps you've got any questions, let me know in the comment section below.
---
OUR RECOMMENDED TACTICAL GEAR LIST:
---