The Kel Tec Sub-2000 Gen 2 was released in 2015 and immediately took the gun world by storm. The demand for a simple yet effective pistol caliber carbine was high, and Kel Tec answered with the Sub-2000 Gen 2. If you have one or are thinking of purchasing one, there are 5 problems with the Kel Tec Sub 2000 you should know about.
With just about any firearm, there are a number of problems that may occur. Barrel recalls, trigger complaints, difficult ergonomics, heavy recoil spring, and optic mount challenges all come to mind with the Kel Tec Sub-2000 Gen 2. While that may seem like a lot to take in, this gun is still considered very reliable and reportedly fun to shoot.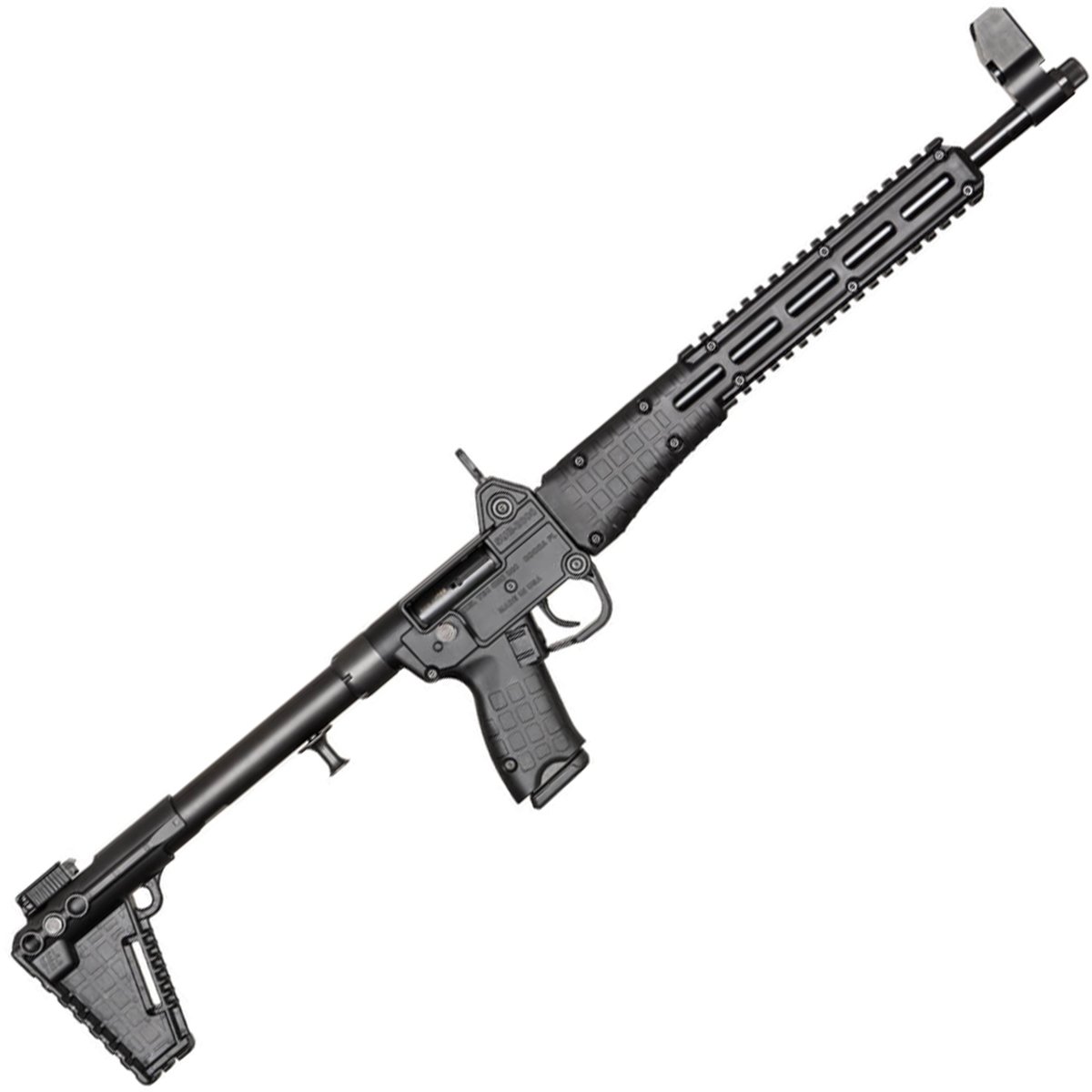 About the Kel Tec Sub-2000 Gen 2
Before we talk about problems, let's look at the S2K a little closer. It was designed as a follow up to the Gen 1, with a few needed improvements. This semi-automatic pistol caliber carbine rifle is blowback operated, with the operating spring located in the rear tubular stock. At 30.5 inches fully extended, it is sleek and simple in design and function. It folds down to a mere 16.25 inches (with the threaded barrel at 16 inches), for easy concealment or carrying. Comprised of mostly heavy-duty plastic, it weighs in at a very light 4.25 lbs. The Sub-2000 can easily be thrown into a backpack for travel, and it is a very popular option for a "truck gun." 
This firearm is available in two variations, the .40 cal or 9mm, with compatibility to a number of pistol magazines. These include Glock 17, Glock 19, S&W Model 59, Beretta 92 and Sig Sauer P226 for those firing 9mm ammunition. For the .40 cal variation, magazine configuration is available for the Glock 22, Glock 23, S&W Model 4006, Beretta 96, and the Sig Sauer P226. This is a very convenient feature, as one could have a number of magazines all loaded for the pistol they carry, as well as, having them readily available for the S2K in the event they need to reach out to targets at a longer distance.
Speaking of distance, let's talk about what happens when firing… say 9mm ammo from a rifle length barrel. You gain a lot more real estate. A pistol is really only accurate to around 30 yards. (I know some of you will argue further, but for the average shooter 30 yards is good.) Pistols are made for close combat and self defense; they just aren't consistent or reliable beyond this range. It doesn't mean that it is any less deadly at a further distance, you just won't have the pinpoint accuracy that you would within the 30 yard range. Now, if this same ammunition is fired from a rifle length barrel, you will gain accuracy and dependability out to around 150 yards. And who doesn't want further reach?
Below are some videos of what you can expect with the S2K
5 Problems with the Kel Tec Sub-2000 to Know About
Barrel Recall
The most notable problem or issue with S2K is a barrel recall on some of the 2017 models. Apparently, the steel tubes Kel Tec used for a limited number of barrels were not heat treated properly and pose a safety concern. This was no fault of Kel Tec, as they outsource these barrels from another manufacturer. As soon as the issue was noted, they issued a recall and have honored the replacement of these faulty barrels. If your Sub2K was manufactured in 2017, check here to see if it was included in the recall. Here is a link to check your firearm for the Sub-2000 Recall by serial number.
Heavy Trigger
Factory specs report a 9.5 lb trigger pull. That's heavy! Not only is it a hard pull, it feels a bit sketchy. It's hard to know when the gun will actually fire and the reset is nearly undetectable. Some people have no issue with this and leave it as is, but most people resort to replacing it with a quality trigger. Having a tactile friendly trigger will make this gun's operation feel a lot smoother, and increase the rate at which you are able to effectively fire your weapon. Shown below are some after market triggers suggested for this gun that will reduce the pull down to around 4.75lbs.
KEL-TEC SUB-2000 Trigger Spring Kit by M8Carbo
KEL-TEC SUB-2000 All In One Pro Performance Trigger Job Bundle by M*Carbo
Recoil
The gun itself does not really have a heavy recoil, considering its blowback action. It is relatively easy to stay on target, with very little muzzle rise. The main complaint in this department is that when rapid firing, the stock of the gun will eat your shoulder up. The grippy buttstock pad located on the shoulder end of the 3 position adjustable stock was obviously designed with a meat tenderizing hammer in mind. Luckily, that is an easy fix as there are after market options available, like the one listed below to soften the blow.
KEL-TEC SUB-2000 Buttstock Pad by M8Carbo
Ergonomics
Another frequent complaint with the Kel Tec Sub-2000 is the wonky ergonomics. The trigger pull. The safety. The stiff charging handle/ recoil spring. The cheek weld and site picture. Basically, there were some necessary sacrifices in making this gun highly functional as a lightweight folding rifle. While there are some complaints in this department, most would agree that the handiness and reliability of this weapon far outweigh any of these minor issues.
KEL-TEC SUB-2000 Recoilless Charging Handle by M*Carbo
KEL-TEC SUB-2000 Skeletonized Charging Handle by M*Carbo
KEL-TEC SUB-2000 Double Finger Extended Charging Handle by M*Carbo
KEL-TEC SUB-2000 Charging Handle Cover by M*Carbo
Optics Mounting
The real kicker is that having a rifle that folds back on itself, means there is no way to mount optics on the top rail and still be able to fold it. Some choose to use optics and just give up the folding factor. Great inventions come out of necessity. Creative solutions rise from need and that is exactly what happened here… There are a few different options available to have fold out of the way while the rifle is folded.
KEL-TEC SUB-2000 Optic Mount by M*Carbo
MI Gen2 SUB 2000 T1/T2 Optic Mount by Midwest Industries
MI Gen2 SUB 2000 Mini Picatinny Rail Optic Mount by Midwest Industries
Pros & Cons
Kel Tec Sub 2000 Pros
Affordable
Compatible with Common Pistol Magazines
Compact and Lightweight
Equipped with Picatinny Rails for Customization
Dependable
Kel Tec Sub-2000 Cons
Barrel Recall
Heavy Trigger
Heavy Recoil Spring
Ergonomics
Other After-Market Options
As you can tell, M*Carbo offers a number of after-market parts for the Kel Tec Sub-2000 that will enhance it's performance and shootability. Here is a link to all of the available upgrades that they have to offer. Their website has a number of installation tutorial videos and a forum with a ton of useful information, as well.
Conclusion
The key to knowing that there may be issues or problems, with anything really, is to have a plan in place. This gun is highly functional and handy. The things that most people consider problems are actually just personal preferences. It is plastic and feels cheap, and it's not what you are accustomed to when you think of a semi-automatic rifle. If this sounds like you, then you should plan for upgrades. What was an awesomely cheap weapon, can now be an awesome weapon!
Below is a comparison of the factory Sub-2000 and the M*Series Sub-2000 by M*Carbo
---
OUR RECOMMENDED TACTICAL GEAR LIST:
---