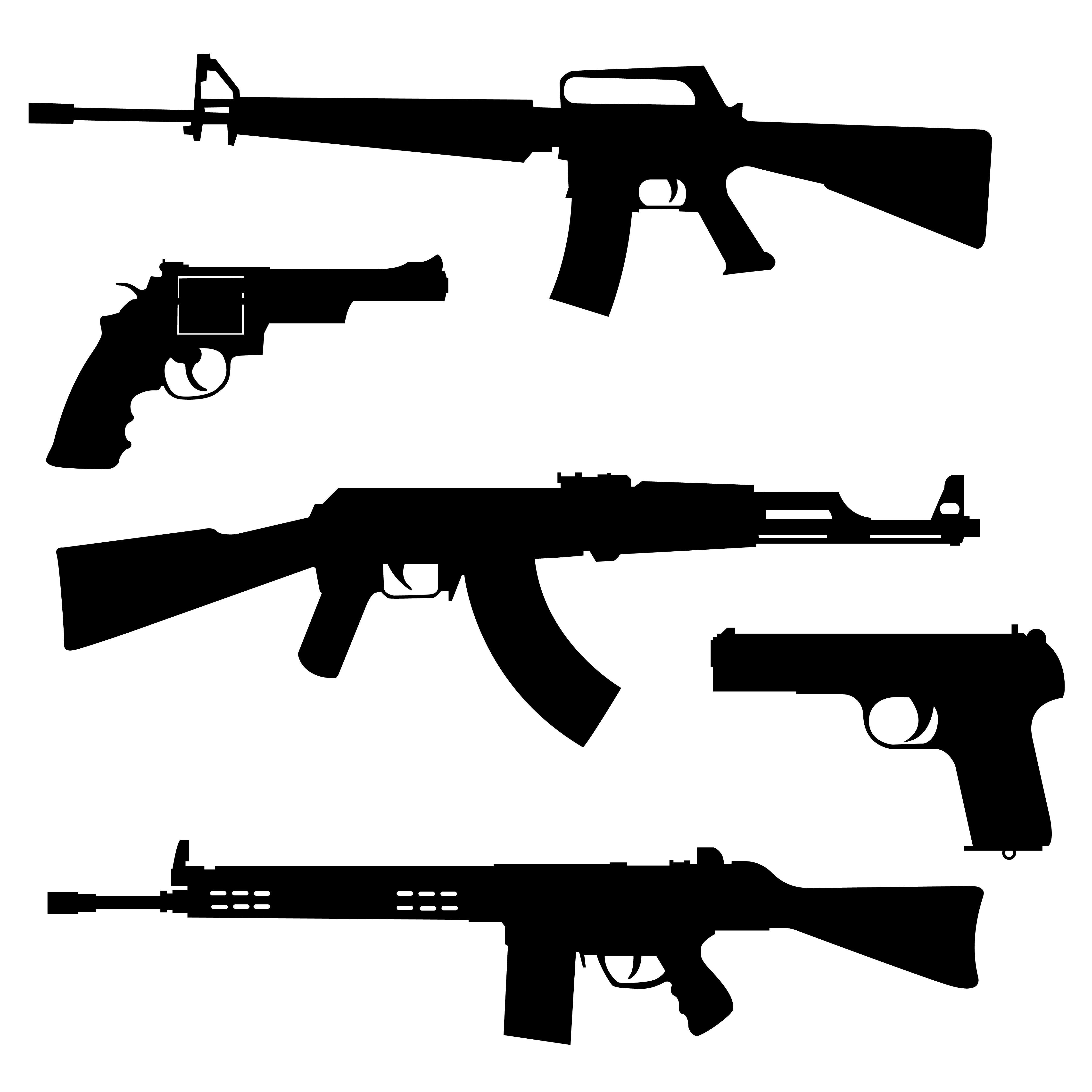 If you are interested in owning guns, you are probably wondering how you can save money on guns and ammo. The prices can add up quickly! Similar to most other things, the price of guns continues to rise. Knowing this, what is the cheapest gun you can currently purchase?
When looking into the cheapest guns available, it depends on what type of gun you are in the market for. Airsoft guns are the cheapest guns, but they are not "firearms" and are only good for target practice or play. Cobra Arms Freedom .380 is the cheapest handheld firearm gun on the market.
Below we'll look at some of the cheapest guns on the market today, as well as explore the relationship between price and quality. Continue reading to find the more cheap gun and ammo options.
Airsoft Guns
When looking for cheap gun options to have fun, airsoft guns are some of the cheapest options. While these guns are not technically classified as "firearms", they can still be used for target practice or military-style games.
Airsoft guns are not lethal. They use plastic bullets that can cause harm, but will not kill anyone. These guns are commonly used in games between two people or groups. Similar to a paintball gun, airsoft guns will not seriously harm anyone but can leave a small welt or intense stinging feeling after being shot.
When participating in an airsoft gun play-fight, it is a good idea to purchase some thick protective gloves and goggles for your eyes. The most vulnerable parts of your body are your eyes and fingers. It is difficult to inform someone on how much a shot from an airsoft gun will hurt. It greatly depends on many different factors including the range, the clothing, and where on your body you get hit.
As previously mentioned, airsoft guns are not considered firearms, but are classified as "toys". Generally, a person wanting to purchase a gun must be at least 18 years of age according to the federal government. The tricky issue here is that because airsoft guns are not considered firearms, an adult could purchase an airsoft gun and give it to their child as a toy. Although these guns are classified as toys, they can shoot plastic bullets fast and have the ability to mildly harm someone. To prevent children from having possession of airsoft guns, some states have put laws in place to prevent people under a certain age from owning an airsoft gun.
If you are planning on purchasing a firearm for yourself or another, you should review the laws in your state. For most firearms and weapons, the federal government has a general rule to prevent certain people (children, certain criminals, etc.) from purchasing and being in possession of them. There are some states who add laws on top of the federal ones. It is citizen's responsibility to know the firearm laws in the states they live in and are visiting.
There are many different types of airsoft guns on the market. Many of these options are highly affordable and most likely in your budget. Refer to the chart below to find some of the cheapest airsoft guns on the market.
*Note* click on the hyperlinks to open a page to Amazon to find these products.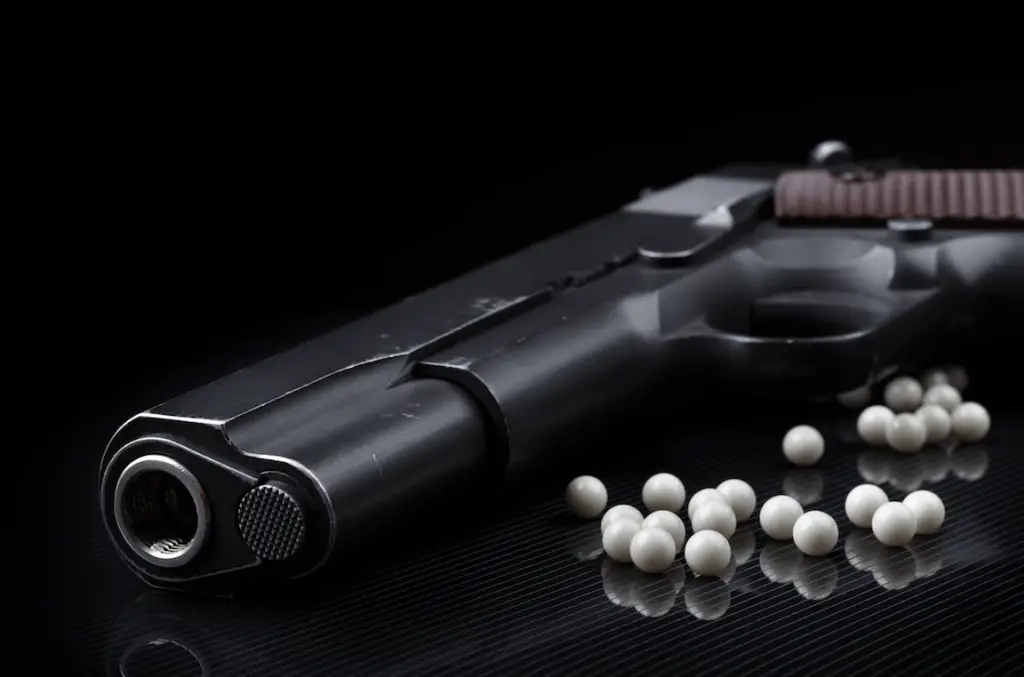 What Is the Cheapest Gun On the Market Today?
If you are not looking for an airsoft gun, you may be wondering what other cheap gun options there are. The Cobra Arms Freedom .380 is the cheapest gun on the market today.
Cobra Freedom firearms can be purchased new for around $125 if they are new, and you can find a used firearm for around $80. This is an affordable and accessible pistol that is lightweight and sleek. These pistols are semiautomatic and weigh about 33 ounces.
These guns are equipped with fixed sights and synthetics grips to assist the user while shooting. Cobra Freedom firearms can be used for personal protection and target shooting. When shooting within a 10-20 feet range, these guns can be lethal. They are powerful enough to cause serious harm to those being shot.
To purchase a Cobra Arms Freedom .380, you have to be at least 18 years of age. Just as you would check the laws for the airsoft gun, you need to also check the laws in your state before you purchase this handgun. Ensure you are old enough to purchase and be in possession of one. It is important to note that some states ban certain guns. Refer to your state's laws and regulations before you purchase any firearm.
When you are looking into purchasing a Cobra Arms Freedom .380, you should make sure to do your research to find the best option for not only the gun itself but for the magazines. The average cost of Cobra Arms Freedom .380 magazines cost about $13 per magazine.
Other Cheap Gun Options
While you are doing your research for your next firearm, you should also consider some of these other cheap firearm options. Refer to the chart below for some other cheap gun options. All of these guns are under $250.
*Note* Although this has already been mentioned twice before, it is so important that you check the gun laws for your state. If you were to purchase a gun and bring it to a state which bans it, you can get a huge fine or have to serve time in prison. It is no joke and could accidentally happen to anyone. If you are planning on bringing your firearm to another state on vacation or for hunting, you should check the laws for not only the state you will be in, but any state you will have to pass through to get to your destination.
| | |
| --- | --- |
| Gun Type | Price* |
| Hi-Point C9 | $155 |
| DoubleTap Pistol | $180 |
| Chiappa M9-22 | $185 |
| Century Zastava M88 | $200 |
| NAA 22LR | $209 |
| Century P64 | $211 |
| Kel-Tec P32 | $230 |
| RIA M200 .38 | $232 |
| Kel-Tec P11 | $249 |
*These prices are the cheapest option for each gun. These prices may be higher or lower depending on your specific gun and where you purchase it from.
40 Caliber Gun
If you are interested in purchasing cheap guns, you probably have heard of 40 Caliber Guns and you may be interested in learning more about them.
40 Caliber guns are significantly cheaper than other handgun options. These gun options are a very powerful option for a handheld gun. These guns are more powerful than a 9mm option. Currently, there is a big attraction to .45 guns, which means .40 Caliber guns are becoming very cheap and accessible.
Despite the low price, these guns are very powerful. These guns are great for protection. These guns are potentially lethal which makes them great for protection for yourself and your loved ones. These are the third most popular calibers used today. The 9mm and .45 ACP are the two leading calibers.
One reason there is such an abundance of these guns is that police used to use these guns. The police and Federal Bureau of Investigation (FBI) have now switched out for a different type of gun, which leaves a great abundance of 40 Caliber guns. Due to the high abundance, the price has to drop to meet that.
If you are looking to purchase one of these guns, you can research different 40 Caliber guns to find the exact one and the right price for you. These are good options if you are looking for a cheap, powerful gun that will great for protecting.
What's The Cheapest Caliber of Gun to Shoot?
Are Cheap Guns Worth It?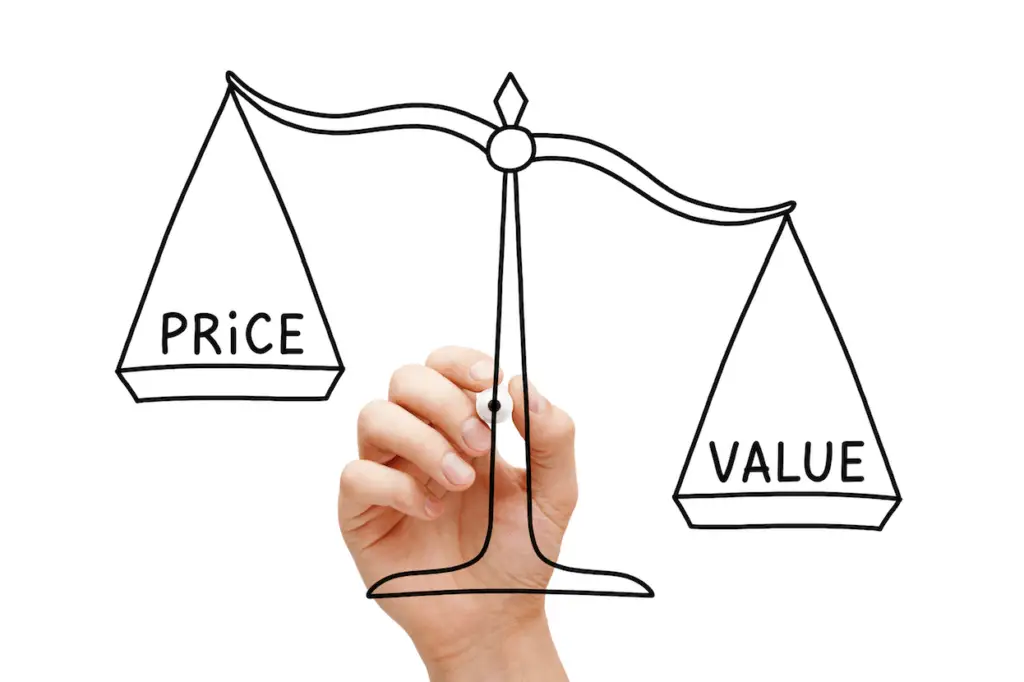 Just like when you are purchasing anything, it good to look into the exact item and read reviews. When you are purchasing a gun, it also good to read reviews and watch them if accessible. Something really important to keep in mind is that there are a lot of people who get paid to write reviews. When you are looking at reviews to consider purchasing a certain gun, make sure that you look at many different reviews to ensure your gun has actual authentic reviews.
Even when you find a gun with positive reviews, know that the only person who can tell you if a gun is good and to your standards is you. When looking for cheap guns, you should begin by narrowing your search by creating a list of standards you have for your gun. When deciding between different guns, it is highly advised to ask for a review from someone who you know and trust. At least then you can be assured that the review is genuine and an honest opinion.
Another tip to keep in mind while researching the correct gun for you, is to know that if you are looking for high value in your purchase, you should avoid looking at the brand of the gun. Many gun brands that are lesser known are cheaper than the popular brand name guns. These lesser-known brands try to get your business by offering lower prices for similar quality guns as the name brand. You do have to be careful that the brand you are purchasing from is trustworthy.
Depending on what you are looking for, you should set your budget for that type of gun. If you are only looking for a gun to use for target practice, the airsoft gun would be great for you. If you are looking for a gun that can be used as protection for you and your loved ones, you will want to do more research to find one that fits your needs.
When at all possible, it is a great idea to hold and possibly use the gun before you go into your purchase. This is the best way to make sure that the gun you are looking into purchasing is correct for you.
In the end, finding a high-quality gun is most easily done if you have a higher budget limit. With this being said, if someone is willing to put in a little more work into the research of finding a gun, it is possible to purchase a cheap, high-quality gun. Just as you would when making any other bigger purchase, you do want to make sure that the gun you are purchasing will reach your standards and last a long time.
What's the Cheapest Gun Ever Made?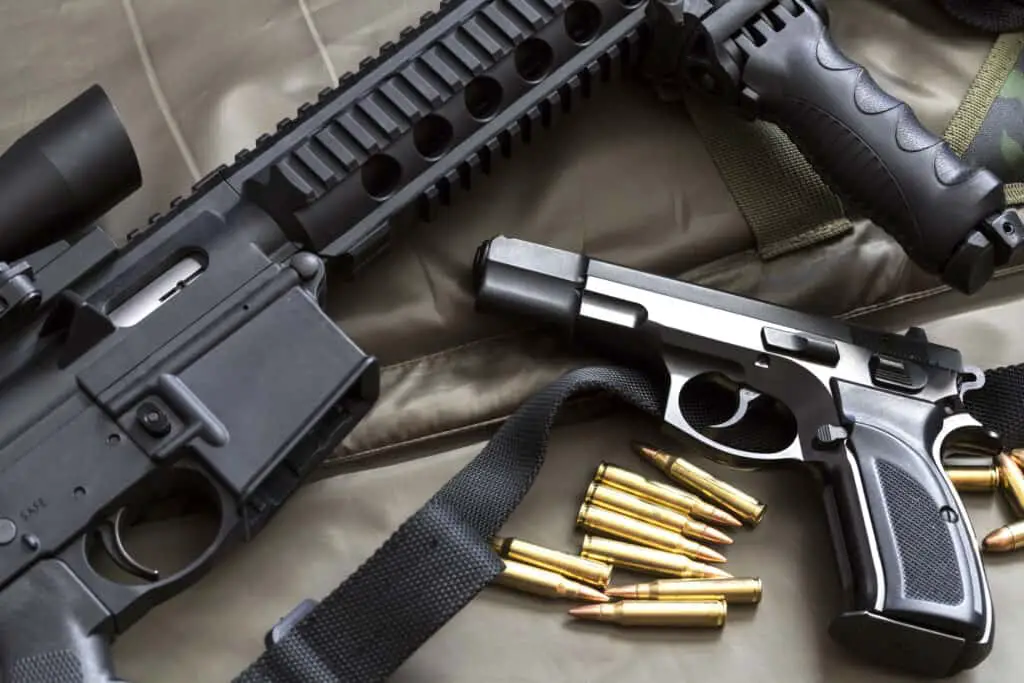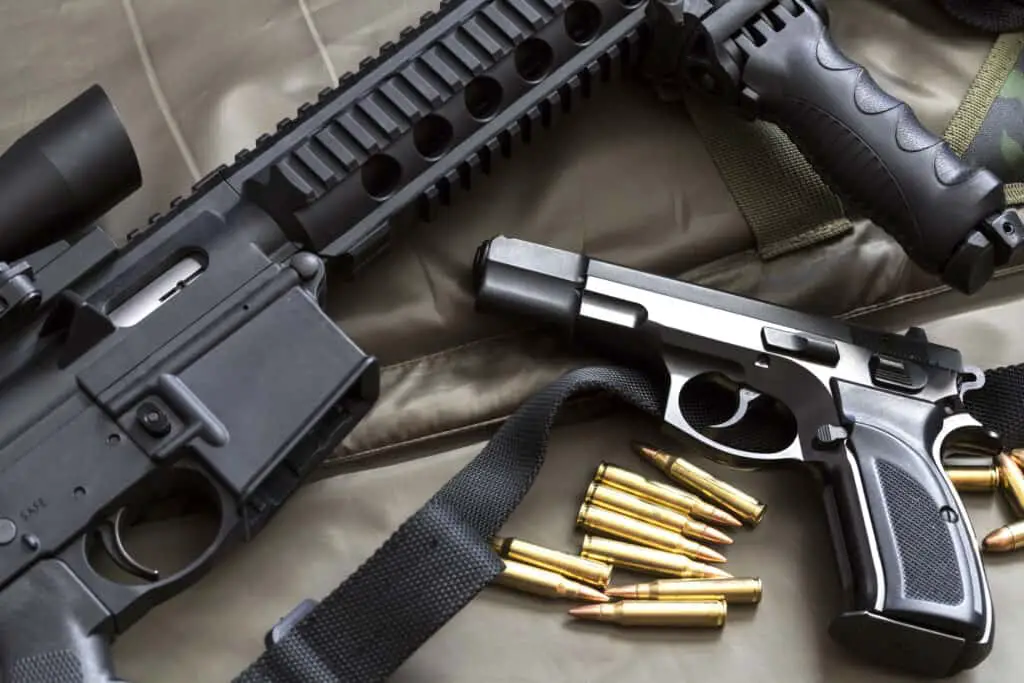 If you are in the gun community you may think you know of almost every gun on the market and how to have possession of a cheap gun. As technology advances, so do the benefits.
3-D printers are becoming more popular in public libraries and schools. Even some households own a personal 3-D printer for their own use. If you are unfamiliar with 3-D printers, you may not realize the potential they hold. With a 3-D printer, someone can create virtually anything they can think of if it can be printed using thin layers of plastic (some 3-D printers offer other materials) melted and molded on top of one another. There are many people who have used 3-D printers to build their own gun(s).
Depending on what plastic you use and the 3-D printer you have, you can build your own handheld gun for only a few dollars. This Wisconsin engineer built a handheld gun that fires bullets for only $25. He had put a copy of his blueprint online for a while, but it was removed due to the request of the State Department. Despite the State Department's attempt, when the blueprint was removed, more copies appeared.
While the actual gun may only cost $25, the cost of a starter 3-D printer is around $180. As mentioned before, many public libraries and schools do have 3-D printers and are available to the public, but it is highly unlikely you will be permitted to print a firearm in a public area. For a list of the most common 3D printed gun accessories, check out this article, or check out our preferred 3D printer here.
---
OUR RECOMMENDED TACTICAL GEAR LIST:
---