A great pair of tactical pants can be a fantastic addition to your wardrobe. They are lightweight, stain resistance, and abrasion-resistant. They can be worn daily or for your backcountry adventures. Docoshop tactical pants are anything but those traits. They claim that their tactical pants are made from the same material that the marines use. 
They may be a pair of pants with a lot of pockets, but they do not have the features of high-quality tactical pants. In addition, their website shows everything on sale for a limited time and screams dropshipping poor quality products. It is best to stay away. Next, we will discuss how we dissected their website to come to this conclusion. We will feature the few reviews that were found and what shows on google when you search for their products.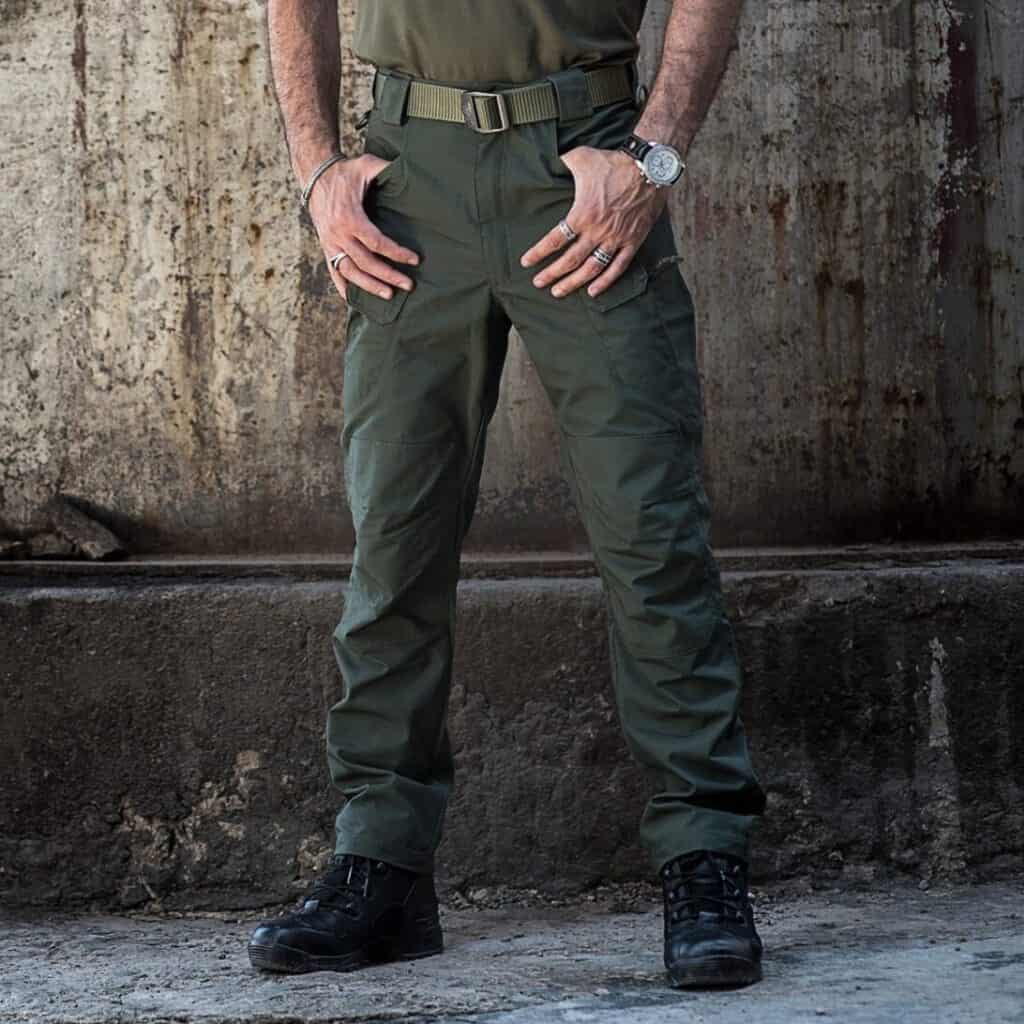 Docoshop Website Analysis
Their main page features all their "tactical items," if you can even call them that—each with some sort of promotion meant to persuade you to make a purchase before leaving. Additionally, some of their product pictures look photoshopped, a big tale of a scam. What is even worse, you can find an identical site. Head over to clayben.com to see the same site the docoshop has. If this does not scream scam, I don't know what does.
Looking specifically at the tactical pants page, the show a short clip featuring the abrasion resistance. They have a man with a dull knife trying to slice away at the pants. There is no way that is true. Look at body armor; an invention meant to save lives, some of them are not rated to stop knives. If these pants were that great, they would be a lot more expensive, and the material would be used everywhere. What material is even used? The description shows 65% nylon and 35% cotton. That is weird because most tactical pants use polyester. Looking at pages that review the best tactical pants, I found no use of the word nylon, but every pair features polyester.
So if you are looking for pants with a lot of pockets for cheap, then go ahead purchase the Docoshop tactical pants. There is one thing that docoshop does well. That is their marketing funneling tunnel. They create offers that must be claimed today and request you add more items to get a bigger discount. These are great for them and would be even better for you if we actually function.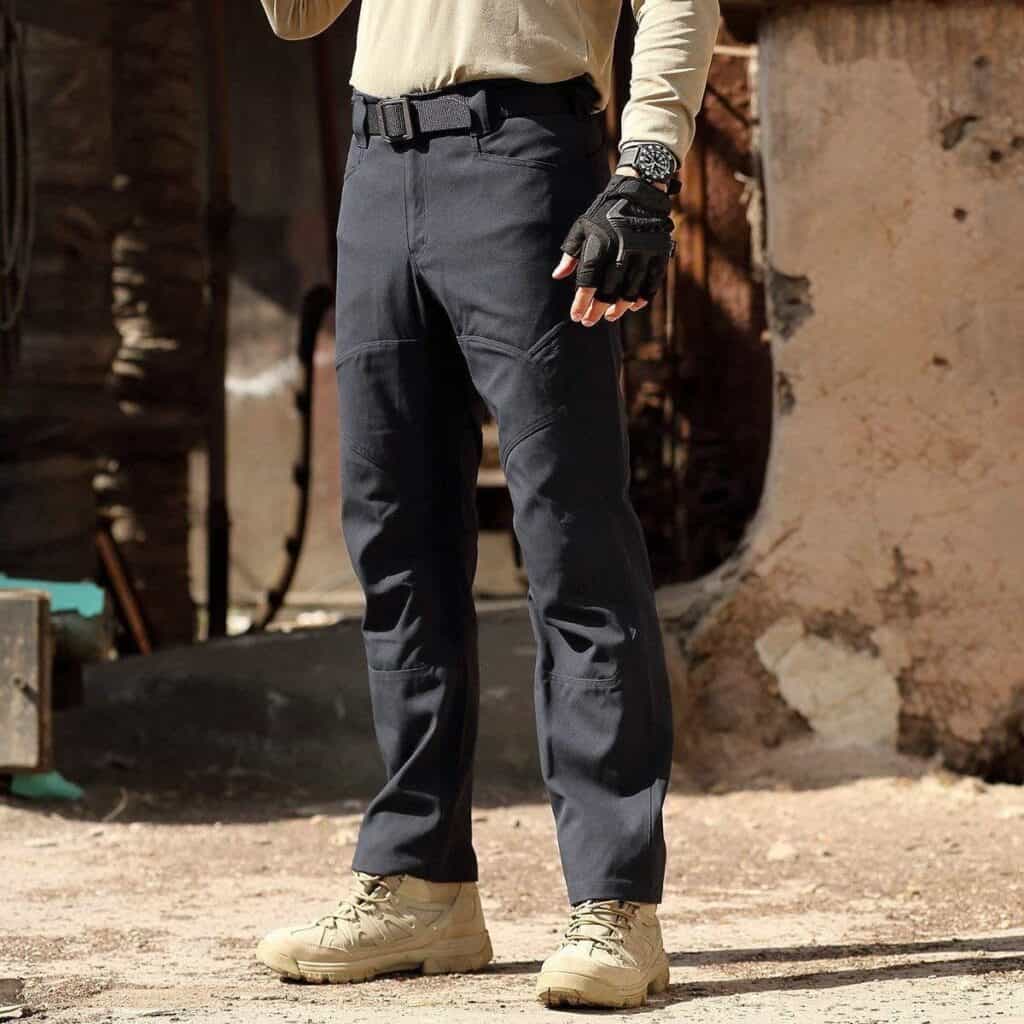 Docoshop Reviews
The first thing when doing research on any topic usually involves google. Searching "Docoshop tactical pants" into google pulls up 665 results. That is not many for any product. Another hint at a scam. Additionally, the second result is from trustpilot.com. A site where consumers leave reviews about other companies. So what do the reviews say about docoshop?
Out of 193 reviews they have a 97% 1 star rating. Impressive right? 
Here is what one review says
"Man I'm in good company! Took two months to receive my 2 pair of pants. The sizing was small and I asked for a refund. They refused to refund my money even though I would pay for shipping. They first offered $3 of a $70 order. If I shipped them I would have received $50. I only got 35%. Theives they are!"
With that said, you probably should not even order if you want a pair of pants with lots of pockets.
Another person had this experience
"Absolute scam! The products arrive 3 months later and I immediately sent them back because not only were they the wrong size but was not even what I ordered. I sent it back in May and the products arrived AT MY HOUSE today (Aug 18, 2020)!! The package had Return to Sender because the company failed to claim the package!! Every email I have with them kept saying they have not received the package….of course you didn't because you never claimed the package! STAY AWAY from these thieves!"
This is why it is very important to do your research before making a purchase. If the deal looks to good to be true, it most likely is.  What do you think a company like this is doing with your information as well. There is no way to trust websites that go about business like this.
I decided to take a look at their twin site on trustpilot as well. 
Guess what?
It is the same exact result out of 246 reviews that have a 97% 1-star rating. Please do yourself a favor and stay away from docoshop.com.
How to Spot a Scam
Nowadays, anyone can make a website and post products on it. There are programs that integrate dropshipping into them, so the items come from overseas even though the company claims they ship from the US. Before making any purchases from new websites, it is vital to use the tools available to you to prevent a scam. 
Use trustpilot.com to find reviews for the websites. Look through the reviews to see what others are saying about the website. Do a google search of the company. If the results do not show a lot of results, it is likely a scam. Also, if the company does not have any results for their different pages, it is an indicator.
Look around the webpage for indicators of a scam. If it looks like they are trying to do everything they can to make a purchase, it may be because they are scamming. Once you purchase, even if they offer refunds, they will not give the funds back. Lots of flashy stuff, countdowns, and free shipping now are some indicators of a scam. These are seen on legitimate websites, so do not use it as a tell-all sign.
Check out their about us page as well. If it is short and shallow, there is a chance it is a scam. A company with good intentions is going to have an in-depth about us and contact page. If they do not have a contact page, stay away. Lastly, always read through the policies they have posted. This is where they can win chargebacks, in the case that you want a refund.
---
OUR RECOMMENDED TACTICAL GEAR LIST:
---