M390 Origins
M390 is one of the many formulations of steel that were developed in the 20th century, and it is one of the earliest examples of powder metallurgy that came about for stainless tools. It was formulated before S30v but was not a common blade material for quite some time after its release. The original formulation created by Bohler-Uddeholm was patented but was copied later by several companies including Latrobe and Carpenter. These copies were known as 20CV and Micromelt 20-4 (later renamed to CTS-204P), respectively. It wasn't until 2010 that M390 became a much more common production material for knives, but its popularity has steadily grown since then. The first brands to put out knives made from M390 in 2010, both Kershaw and Benchmade, using M390 sheet stock that was available from Bohler-Uddeholm USA and Alpha Supply. At this point, official tests for toughness and CATRA, or the Cutlery Allied Trades Research Association, were done to assist with marketing blades made from the material.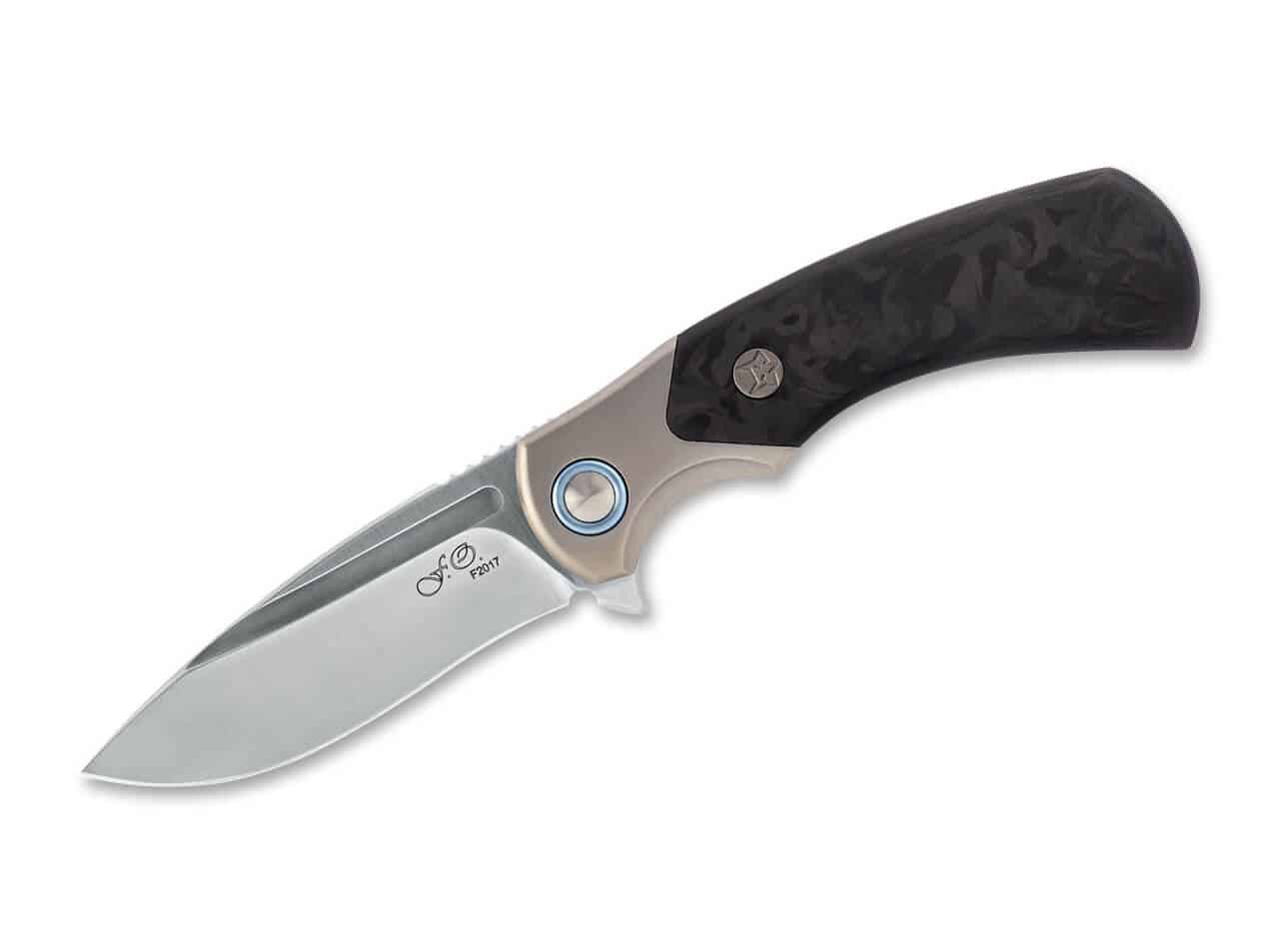 Why Was M390 Created?
Originally developed in the late 80s as an adjustment on an existing formulation of powder metallurgy tool steel. The developer wanted a metal that would have a very high wear resistance, that was also highly resistant to corrosion. Even though a similar formulation called K190 had a large ratio of chromium in it, it did not have the corrosion resistance that was desired. The development was guided in the beginning, by the need for a highly wear-resistant metal that could be used in the plastics industry. Since it would be used primarily in plastics processing, the formulation did not put an emphasis on toughness, as the primary benefits being sought were the corrosion resistance and improved ability to be easily machined into needed components.
---
Our Recommend Pocket Knife with M390 Steel
---
Benchmade 535BK-4 Bugout M390 Steel
The Benchmade Bugout is my favorite for many reasons, and now it's even better. While the standard Benchmade Bugout features S30V steel, this newer model features the M390 steel.
---
What Are The Blade Properties Of Knives Using M390?
Metallurgical Structure
M390 has a total of about 22% carbide, split between chromium and vanadium, with approximately 19% chromium carbide and about 3% vanadium carbide. This is a very similar, though not identical, ratio to S30v, though M390 has a larger overall carbide structure. The structure of the metal on a metallurgical level, or the microstructure, has more chromium carbide than vanadium carbide. This means that while the vanadium content does increase the hardness of the steel, it does not add as much hardness as it would if the vanadium ratio was higher. But this also means that the blade is easier to sharpen when the time comes.
Corrosion Susceptibility
Owing to the very high chromium in the steel solution, there is a super-high corrosion resistance that is imparted to M390. It does have a slightly diminished corrosion resistance compared to other high-chromium alloys like S110V and Vanax. The general resistance to corrosion, however, remains extremely high.
Ability To Be Sharpened
Even with the edge retention abilities of M390 due to the carbide content, the addition of a lower amount of vanadium allows the blade to be sharpened somewhat easier than other steel solutions of comparable edge retention scores. This will generally only apply to AlOx abrasive methods since diamond sharpening would not grant any additional benefits. 
Edge Retention
Edge retention is one of the most desirable qualities of a knife blade. It generally derives from the hardness of the metal, and while highly retained edges are desirable, the perfect edge does not exist. In most situations, you will need to find a compromise between your edge retention and the ease of sharpening, since boosting one will nerf the other. M390 allows a very high degree of edge retention due to the high overall carbide content in the steel, particularly the addition of the vanadium. Tests from Latrobe steel against benchmark material 440C indicate that M390 can hold its edge between 50% and 80% more reliably than the benchmark material. 
S30v Origins
Produced by Crucible and released at the end of 2001, S30V was a game-changer in the knife industry. Crucible has been in the game for several decades, starting with their 154CM back in the late 1950s. Later on, they came up with the original powder metallurgy steels, which were okay, but they weren't stainless so they didn't end up taking off like Crucible hoped. Over time, they developed other types of steel and ended up going back to powder metallurgy, looking to create a type of steel that was better than the top-performing steel at the time. After years of trial and error, Crucible came up with S30v and changed the industry.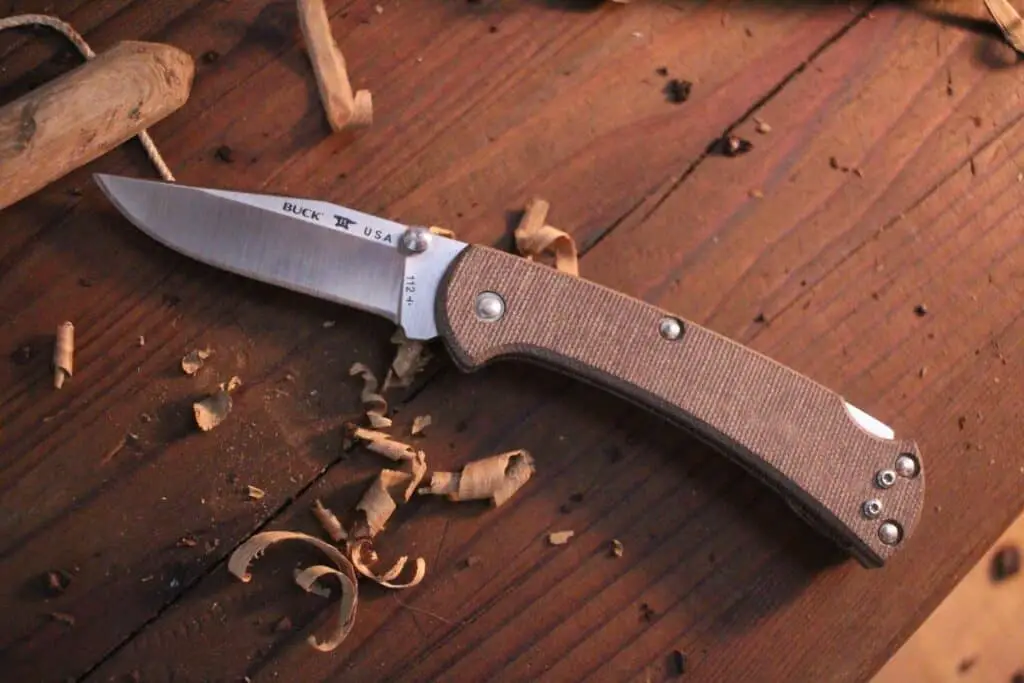 Why Was S30v Created?
Dick Barber, lead developer of S20V and former Crucible metallurgist contacted Chris Reeve, owner of Chris Reeve Knives, why their company used BG42 rather than one of the metals produced by Crucible. Chris told Dick that they would buy steel from Crucible if they came up with something better, so they went to work on a new formula. Their ultimate goal was to surpass BG42 on edge retention, toughness, and corrosion resistance. With a base of 154CM, they replaced 2% of Mo with 4% vanadium. They bumped up Mo from 1% to 2% and added 0.2% nitrogen to improve hardening when heat treating, as well as corrosion resistance. In the end, they reached their goal and developed really strong steel that was better than BG42
---
Our Top Knife with S30V Steel
---
Benchmade 980 SBK Turret Folding Knife
The 980 SBK has been a daily carry of mine for years. The size is perfect for gripping hard. The steel-lined grip gives it a solid feel that you know you can trust.
What Are The Blade Properties Of Knives Using S30v?
Metallurgical Structure
S30V has a total of 21.5% chromium carbide, with 2.1% vanadium carbide. Because the chromium content is lower, the vanadium is able to contribute more to the wear resistance of the blade. At such a low percentage, the grindability and toughness allow the blade to be sharpened easily without worry about damage. In doubling the amount of molybdenum the steel solution gained a substantial amount of corrosion resistance as well. With the addition of minute nitrogen content, the corrosion resistance was increased even further, and the final solution offered improved hardness during the heat treating phase.
Corrosion Susceptibility
One of the best things about S30V is its corrosion resistance. The combination of 0.2% nitrogen, 2% Mo, and 14% Chromium makes this blade both very resistant to corrosion and improves hardening during the heat treatment process. S30V's corrosion resistance makes it a very easy metal to care for. Unlike others, you do not need to oil it or care for it in any special way to prevent rust. Simply keep it clean and dry like you would any other blade and it should last you for years to come.
Ability To Be Sharpened
Owing to the origin of S30v being developed and formulated with the input of not just knife makers and knife companies, but also the steelworkers and heat treaters that would be manipulating the steel, it was specifically designed to offer the best compromise possible. The result was wear-resistant steel that was able to retain machinability. This leads S30v to have a relatively good grindability so that it can be sharpened and honed with less tool wear and expense. 
Edge Retention
CATRA testing has shown that S30v has an impressive ability to hold its edge, in relation to other similarly formulated knife steels. While it does score beneath other similar steel formulations S90v and M390, it does so only in the most marginal way, with a difference of less than 10% comparatively. As a hard steel, S30V holds its edge very well, as it is resistant to chipping and warping.
---
OUR RECOMMENDED TACTICAL GEAR LIST:
---