Let's first clarify exactly what we are talking about here.
A plate carrier refers to a piece of body armor that covers the chest, back, and often shoulders that doubles as a gear carrier, with the ability to add pouches and accessories, including body armor.
These are often seen worn by police and military officers who need protection from firearms while carrying a large amount of gear in an accessible place. Our review discusses the use of plate carriers as well as some pros and cons to wearing a plate carrier. We also take a look at a few popular plate carriers at varying price tags and consider what you really need in your plate carrier.
Our top recommended plate carrier is the AR500 Armor Veritas Modular Plate Carrier
Pros and Cons
Pros
Terrain
A chest-mounted carrier is more efficient over terrain. If you are going to be walking and moving a lot, having your gear mounted to your chest can be better balanced and put less strain on your body than a tactical belt. 
In Vehicle
Driving around in a vehicle can be much easier with the chest mounted advantages that plate carriers offer. Rather than relying on a large seat to give you enough room for both your hips and all the gear you carry, a chest carrier keeps the gear right in front of you and tight to your chest, making sitting down that much easier.
Easier Access
With all your necessary gear attached to your chest and abdomen, you won't need to reach around your back to find an essential item. Instead, most everything you have is visible right in front of you, making it easier to find items when you need them.
Cons
Marksmanship Issues
Some a plate carrier more constricting to the arms and shoulders. The inability to move arms and shoulders freely and naturally affects your ability to raise a firearm properly and quickly to aim and fire. The inability to be accurate can be a big issue.
More Strain
A hip belt offers a lower center of balance and removes weight from your bank. A plate carrier does the opposite, and when overloaded, can make your back muscles work extra hard to absorb the excess weight. Soldiers commonly use a plate carrier in addition to a small backpack to balance the weight being put on their bodies.
More options
Just because you can carry more doesn't mean you need to. Some plate carriers offer so many options that wearers could overload themselves and cause the problems suggested above, or otherwise make things difficult to find.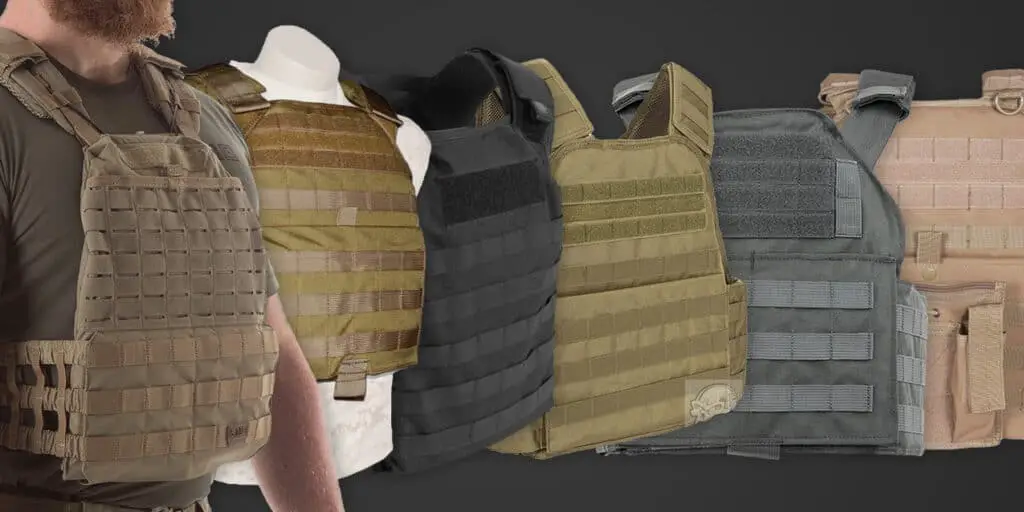 What are the best options for Plate Carriers?
Now that we have both an understanding of what plate carriers do and the advantages and disadvantages, we can talk about a few plate carriers and they bring to the table, or your chest.
The Advanced Slickster is highly adaptable. The Slickster can be stripped down to a fairly low-profile plate carrier or be fully loaded and remain just as comfortable. The Slickster was tested with real soldiers during the recent Middle East conflicts and was designed around their feedback.
Ease of access comes from PTT loops. Hold your radio in an integrated pouch that carries a large radio. You'll get also get an elastic cummerbund for multiple magazines and a laser-cut back with friendly MOLLE material to add additional pouches if you want. The Advanced Slickstar also comes in multiple colors – Multicam, Coyote, Black, Ranger Green, and Multicam Black. The one noted downside to the Advanced Slickster is the stripped-down version isn't that low profile compared to others but has plenty of available space for attachments.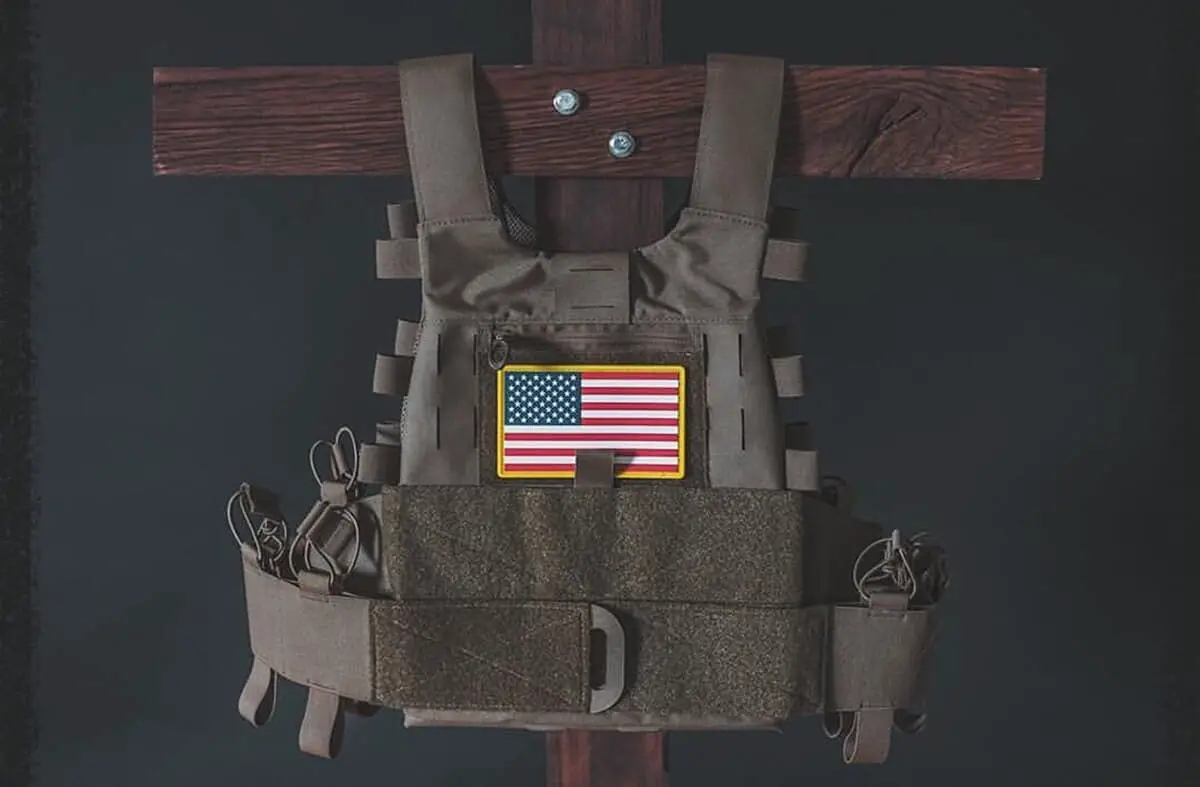 Slickster by Ferro Concepts
The Slickster is used as the base for the Advanced Slickster above. The Slickster is adjustable, light, and flexible with adjustable shoulder straps for different sized shoulders and arms. The plate bags are also mesh-lined for additional breathability. The Slickster features a CEC or Carry Elastic Cummerbund with 4 standard pouches to offer room for extra magazines, a radio, medical items, or smokes. 
The stripped down Slickter is ultra mobile, and really easy to wear, but will also limit the amount you are carrying. As with any plate carrier, the ability to carry more doesn't mean you should, but you don't want to carry too little either.
The Pico is wide open for being able to attach whatever you want. With strong, sturdy MOLLE webbing to add many attachments,  a removable MOLLE front panel, and the patented Ballistic Vein from TYR, which helps distribute the load of your weight while working well with soft body armor. 
Pico comes in many configurations and upgrades, including webbings and additional armor for the wearer.  Pico is considered top of the line by military and police offers. Reflected in the top of the line statement is that this is the most expensive plate carrier on the list, but it does come with everything you need, and is quite comfortable.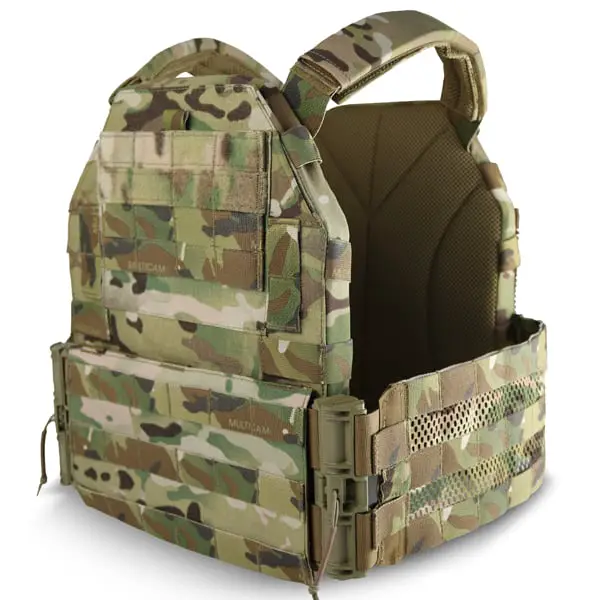 The Jumpable Plate Carrier, or JPC is a great example of a non-standard plate carrier. It's very low profile and non intrusive for movement. The shoulder pads are also slip proof so the JPC won't gradually slide off you. You also get a triple mag pouch standard as well as padded and ventilated interior panels to keep cool. 
The downside to the Jumpable Plate Carrier is that you can't add much to it, so consider it useful for bare essentials only. It's also comfortable to wear, but not in the same way as the Pico. It's also less than half the price, of course!
SCARAB is very versatile and easy to start with. You also get two additional strips of MOLLE webbing on front for additional attachments, SwiftClip buckles for easy take off and put on, three different cummerbund options, and a front flap kangaroo pouch. 
The downside here is that your MOLLE packs and other items will likely fit on the SCARAB better than the packs provided. While this isn't the worst thing, if you end up buying more packs, you are spending more money to replace original packs that didn't fit all that well, which is an odd bargain for many. Otherwise, the SCARAB fits quite well and is comfortable for long days.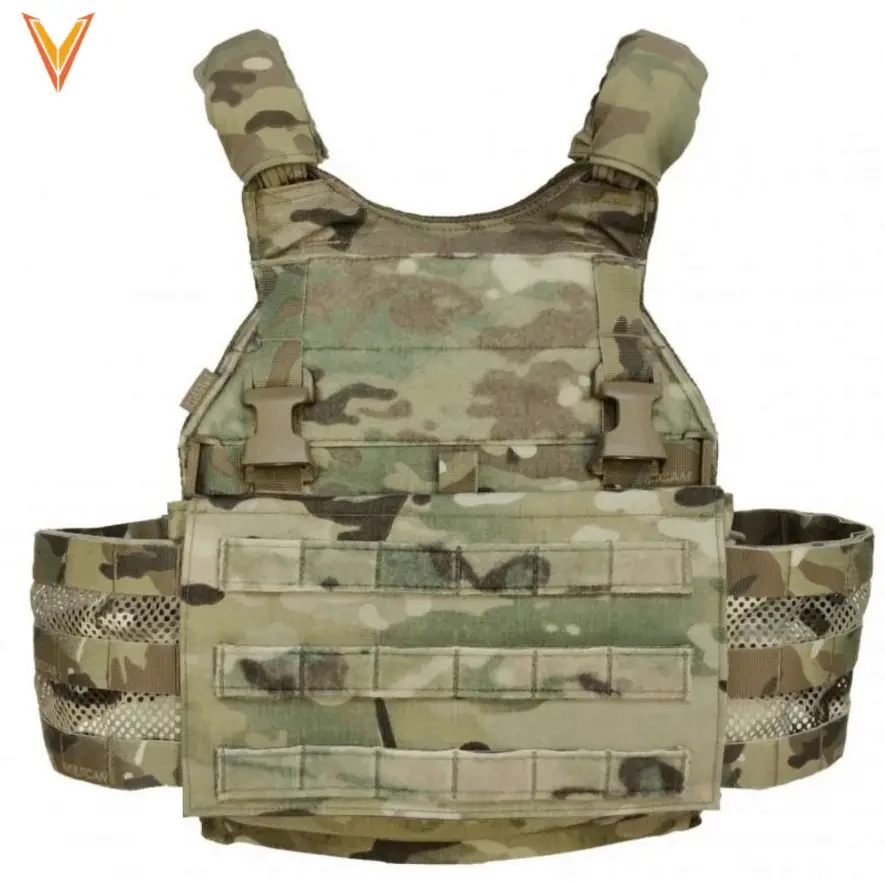 What to Consider
Versatility
You might be using your plate carrier differently with each mission, or are you bringing the same items every time? Consider how easy each manufacturer says the MOLLE packs and other attachments are to remove and replace. 
The best packs can be stripped down as low as possible in the event you do not need much for your mission and can go with just medical supplies or a couple extra clips. Instead of having additional pouches dangling off you, get one that can handle just a couple easily.
Length of Time
Carrying anything for a long day can get tiresome. Military personnel tend to carry their plate carriers for longer days, if not nearly full time. Police officers tend to carry theirs for a shift. Police officers can carry more on their shift because they aren't weighed down for as long. Consider your purpose and profession when choosing the right plate carrier, because you don't want a pack that is going to limit the amount you can carry, or carry too much and leave you exhausted.
Ease of Access
You may need to remove items like magazines from your pouches quickly. It's essential to find a plate carrier with magazine pouches that remove your magazines without much of a fuss, and frankly without much thought on your part. 
Sturdy and Durable
You need durability when carrying around weight, and durability also means the plate carrier can hold some of it's own weight for longer. A plate carrier also needs to hold your soft armor plates in place without much fuss. A sturdy and durable plate carrier is very important when considering how uncomfortable a plate carrier will become when it wears out or otherwise malfunctions in the field and you drop something you needed.
Conclusion
If you are wearing a plate carrier, your life may be on the line nearly every day. A plate carrier that best fits your need is essential to your job, and learning how to use it properly is one of the more important things you can do to stay safe. We have discussed a small variety of plate carriers with features mostly implementing versatility and comfort. Think about your needs and which one can best provide for those. 
The details above should provide a good start in determining which plate carrier is best for occupation. Safety is important above all, with comfort and flexibility in a solid second or third. We wish you the best out there regardless of which plate carrier you choose.
---
OUR RECOMMENDED TACTICAL GEAR LIST:
---